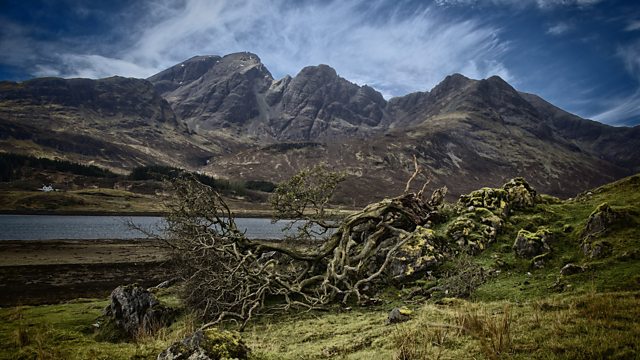 23/11/2013
Euan McIlwraith investigates allegations that an estate in Wester Ross has been harassing walkers.
Could the mountain hare be wiped out in some areas of Scotland?
Lochaber Bid. One of the opponents to the business improvement scheme states his case.
Mark Stephen finds out why one SSPCA rescue centre is seeing increasing numbers of horses that have been mistreated or abandoned by their owners.
Distilled. How an award-winning film captures the essence of Scottish winter climbing.
Watching rooks and jackdaws come in to roost in north-east Scotland's most spectacular gathering of birds.
Restoring a community garden built in the shape of an RNLI flag.
Plus, the tiny caravan art gallery that's toured from Tokyo to Aberdeen
And living aboard on the west coast of Scotland.
Last on