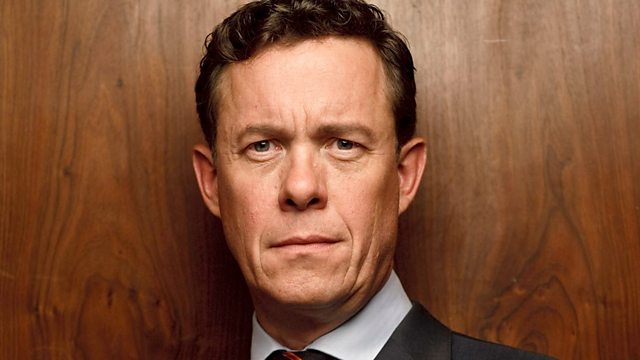 Friday - Rob Cowan
With Rob Cowan and his guest Alex Jennings
9am
A selection of music, including the Essential CD of the Week: 'Homage To Pavlova' with the London Symphony Orchestra conducted by Richard Bonynge. Also, at 9:30am, our daily brainteaser - Only Connect
10am
Artist of the Week: Quartetto Italiano
10.30am
With Radio 3 having just marked Benjamin Britten's centenary, our guest on Essential Classics is acclaimed actor Alex Jennings. He has a particular insight into the life of Britten, having played him on stage at the National Theatre in Alan Bennett's play, The Habit of Art. Alex Jennings has played many other leading roles in productions at the National Theatre, as well as at the RSC. He has also performed in Bernstein's Candide at the English National Opera and won an Olivier Award for Best Actor in a Musical for the role of Henry Higgins in My Fair Lady. Demonstrating his versatility, he has won two other Oliver awards for roles in the Russian comedy Too Clever by Half and Ibsen's Peer Gynt. His TV appearances include The State Within, Inspector Morse, Silk, Spooks and The Inspector Alleyn Myteries, whilst his film roles include Bridget Jones: The Edge of Reason, and The Queen, in which he played Prince Charles.
11am
Rob's Essential Choice
Tchaikovsky
Nutcracker ? Act II
London Symphony Orchestra
Antal Dorati (conductor)
MERCURY.
Last on
Today's Brainteaser Answer
Only Connect: the connection was Kings.
The music played:
Purcell<?xml:namespace prefix = o ns = "urn:schemas-microsoft-com:office:office" />
Fairest Isle (King Arthur, Act V)
Veronique Gens (soprano)
Les Arts Florissants
William Christie (director)
ERATO 4509985352                          
Stravinsky
King of the Stars
Cleveland Orchestra & Chorus
Pierre Boulez (conductor)
DG 471 197 2                                     
Schubert
Erlkönig (The Erl-king)
Bryn Terfel (baritone)
Malcolm Martineau (piano)
DG 445 294 2                        
The BBC Classical Playlist