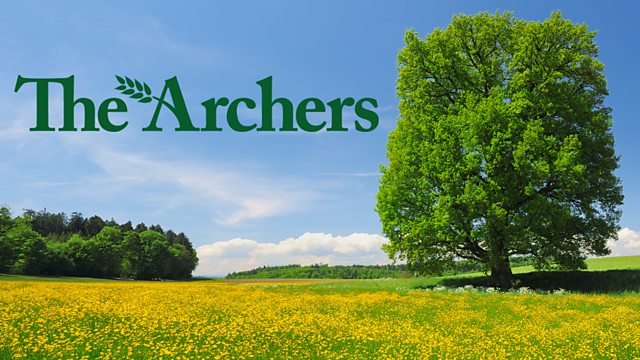 25/11/2013
Although Kathy has started her new job, she's grateful that Caroline is still offering her an interview for the post at Grey Gables. Kathy can fit this in on Friday.
Oliver persuades Caroline to have lunch with him at Grange Farm. He's out picking holly when she arrives. He comments that he hasn't seen the Grundys there collecting their holly. Caroline's hardly surprised - Joe may have had his compensation but there are still bridges to build.
Helen's off with Henry to meet Pat when she bumps into Rob and Jess. Helen panics but Jess is very friendly so she's forced into a conversation. Henry excitedly rushes to Rob but he's standoffish. This makes Henry cry, giving Helen a reason to leave.
Distraught Helen relieves Kirsty from Ambridge Organics. When Rob catches Helen up he apologises. He didn't mean to upset Henry and thinks she should have stopped him running over. Helen's angered by his callousness and asks Rob to go.
Kirsty's shocked when Helen finally tells her what happened, but Helen says is doesn't matter what Kirsty says, she still loves Rob. She can't switch the feeling off and doesn't know what to do.
Last on