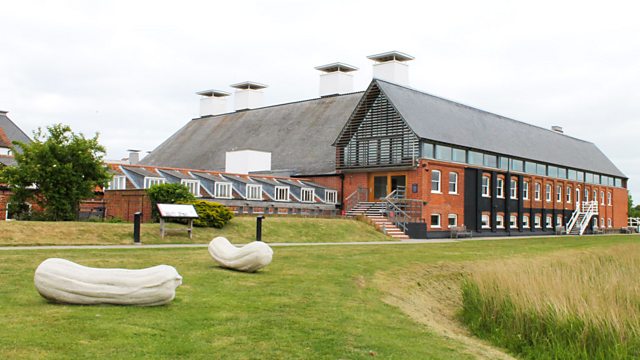 Family Concert
Live from Snape Maltings, Suzy Klein presents a fun concert for children of all ages. It includes Britten's virtuoso introduction to the family of orchestral instruments, 'The Young Person's Guide to the Orchestra' (with CBBC's Johny Pitts as narrator) and 'Soirées Musicales', his sparkling arrangement of Rossini tunes. The boy from Lowestoft who became one of the greatest of English composers would surely have relished the three specially commissioned choruses by young composers sung by local schools' choirs. And the concert begins with his last ever piece, the jolly 'Welcome Ode', also written for Suffolk schoolchildren.
Britten: Welcome Ode
Britten: Soirées Musicales
Luke Fitzgerald: A Wish
Jay Richardson: And Death Shall Have No Dominion
Anna Meredith: My Car
Britten: The Young Person's Guide to the Orchestra
Choirs of: County Upper School Bury St Edmunds, Ipswich School, Woodbridge School
Julian Jarvis, Andrew Leach, Claire Weston (conductors)
Johny Pitts (narrator)
BBC Symphony Orchestra
Andrew Gourlay (conductor).
Last on