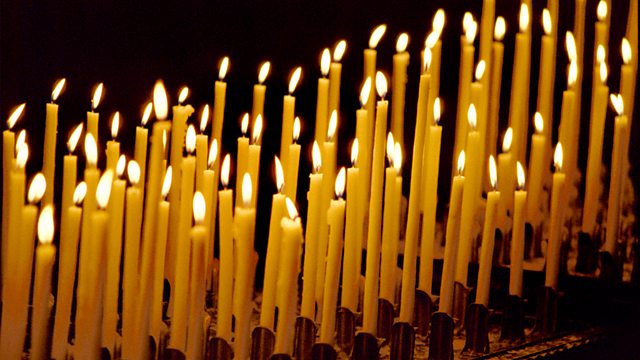 13/11/2013
Presented by the Chaplain to the Royal Scots Dragoon Guards in Kabul, Padre David Anderson.
Last on
Script
Good morning from Afghanistan.
There has been no shortage of courage shown over the years in our most recent campaigns.  You just have to look at the Honours and Awards listings, commending those who have given much, if not all, to the cause of freedom in <?xml:namespace prefix = st1 ns = "urn:schemas-microsoft-com:office:smarttags" />Afghanistan and beyond.  They highlight for us a fraction of the most incredible acts of bravery witnessed to from many of our excellent young men and women.  What is it that allows people to step out of the ordinary and perform extraordinary acts, if only for a moment? 
Yet, there is something equally profound, in the everyday acts of courage, when many continue to serve their communities for the greater good, often in difficult and dangerous circumstances.  I think of Fawzia Koofi, female politician and activist for women's and children's rights in Afghanistan.  Or Malala Yousafzai, shot in the head at 15 years old by the Taliban for speaking out for female education.  Or the simpler acts of courage that allow folks to continue to get up each morning to work another day to feed their family.
William Barclay, a Scottish theologian wrote; 'Courage is the virtue that allows us still, when we know the way will be dangerous and difficult, to carry on with the task in hand.' 
Lord God, we live in a beautiful, but often broken world.  It takes courage sometimes to struggle through another day of prejudice and pain.  Yet you remind us you are a God of promise, and that in you, life can be renewed.  Help us to be inspired by the courageous example of others, to work towards the flourishing of life ... Amen.