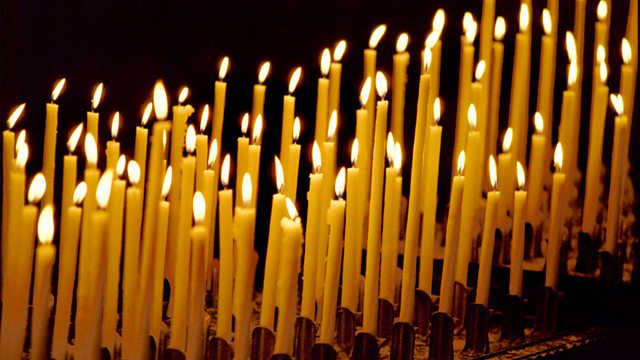 12/11/2013
Presented by the Chaplain to the Royal Scots Dragoon Guards in Kabul, Padre David Anderson.
Last on
Script
Good morning from Afghanistan. There is an inscription on the wall at the Scottish National War Memorial in Edinburgh Castle.  It goes: 'The whole earth is a tomb of heroes, and their story is not graven in stone over their clay, but abides everywhere, without visible symbol, woven into the stuff of other men's lives.'  
If we are going to move on successfully then we have to remember and be inspired by every little act of integrity, compassion, courage or sacrifice by those who have gone before.  It matters.  In this week of remembrance we give our thanks to God for those who have given their all seeking to be peacemakers, seeking to bring peace with justice in some difficult and dangerous places.  We remember the faces, the names, the characters that they were, people we knew and with whom we drank life to the lees.  We remember too those left to grieve their loss and those grieving the scars and the wounds that are life-changing, visible or invisible. 
Edmund Burke, political philosopher reminds us that 'all it takes for evil to prosper is that good men do nothing.'  Ours is the privilege to stand with and to remember those good men and women, who need not be ashamed in the halls of their fathers.  
'Lord God, as life moves on let us not forget those gone before and what they have done.  Help us to choose consciously to live a life that matters, to try and make a difference for the peace of your Kingdom.  Enable us to be good and faithful servants to your truth, working to the fullness of life and of living...Amen.