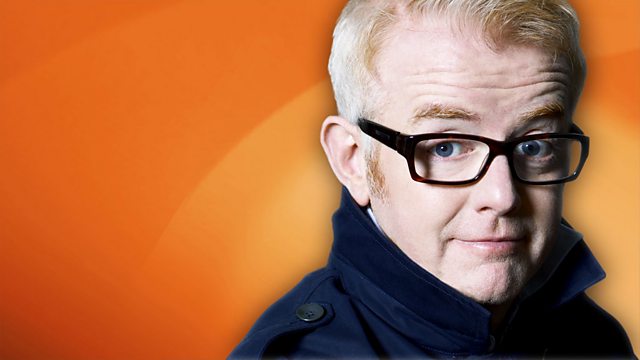 Celebrating awesome albums!
Chris launches a new week with your Smug News and, boy, you've all been busy! We hear about listeners scaling tall buildings, and kicking the competition into touch - quite literally - in sporting events (and games of rock, scissors, paper) across the land!
As the album chart celebrates its first millennium (with Robbie Williams' Swings Both Ways), we celebrate the Long Player with some cracking chart-toppers (and a seven minute pause for Pink Floyd!)
Our marvellous Mystery Guest is Boyd, William Boyd! The latest best-selling author to pick up the pen from Ian Fleming.
Our Fanfare kid, Alex, fills us on in Blue Peter's live Doctor Who special, while listener Lesley Bolton helpfully demystifies the 50th anniversary programme, with a 60 second summary!
And today's Pause for Thought is delivered by Father Christopher Jamison.
Last on
Pause for Thought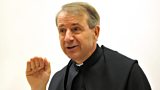 From Benedictine Monk, Father Christopher Jamison:
Yesterday was Stir Up Sunday, the traditional day for making the Christmas pudding, when each member of the family in turn is invited to help stir the rich ingredients of the pudding. In the face of so many adverts to buy readymade puddings perhaps not many people keep this tradition. But this kitchen tradition echoes the prayer appointed to be read at church services at this time. Each day this week we Christian ministers will say a prayer that begins 'Stir up the will of your faithful people, O Lord.' So stirring up the pudding matches stirring up the will of the people. But stirring people up to do what? The prayer goes on to encourage people to bestir themselves to do good works so that they might enjoy 'the healing remedies of God's kindness.' Stir Up Sunday is a wonderful example of so much that's good about this time of year. There are traditional foods, there are family traditions and there is the constant invitation to bestir ourselves to greater kindness so we can reflect God's kindness. It's exactly one month to Christmas and some people will be complaining that it's all too commercial. Well the constant stream of seasonal marketing can be a reminder not only to buy things but also to live out all that's best about preparing for Christmas. I can bestir myself to remember those in distress or those I've neglected or those who are lonely. To enter into the coming month with this spirit can lead to the fulfilment of the promise expressed in the Stir Up prayer, the promise that the ones who heal are themselves healed: to act with compassion towards a fellow human being is to experience what Christians believe the birth of Christ represents, namely, the healing remedies of God's kindness.
Today's Most Popular Tracks
Most added tracks from this show