Add music you love and enjoy it with
Queen

Radio Gaga

Queen - Greatest Hits II, Parlophone

Jimmy Soul

If You Wanna Be Happy

(CD Single), Epic

Greatest Hits Of The 80's (Various), Disky

Sunny Side Up, Atlantic, 1

The White Album, Parlophone, 4

Rewind The Film, Columbia, 7

Acuff-Rose Opryland Music: 50th Anniv, Acuff-Rose Opryland

Dion

Runaround Sue

The Wanderers (Original S/Track), Sequel Records

The Best 90's Album In The World...Ev, Virgin

T. Rex

Metal Guru

The Greatest Hits Of 1972 (Various), Premier

Huge Hits 1997 (Various Artists), Global Television

Presley - The All Time Greatest Hits, RCA

Queen

Don't Stop Me Now

Jazz, Island, 12

Madonna - The Immaculate Collection, Sire, 7

The Frank Sinatra Collection, EMI

Vera Lynn

(There'll Be Bluebirds Over) The White Cliffs Of Dover

We'll Meet Again (Various Artists), Telstar, 8

The Very Best Of Vera Lynn, Decca, 8

Bee Gees - Their Greatest Hits, Polydor

The Passions

I'm In Love With A German Film Star

And Then She Kissed Me Vol.1 (Various, Debutante

Into The Eighties (Various Artists), Columbia

Young at Heart (Various Artists), Reader's Digest

Bob Marley

and

The Wailers

Stir It Up

Bob Marley & The Wailers - Legend, Island
Pause for Thought

From Benedictine Monk, Father Christopher Jamison:

 

Yesterday was Stir Up Sunday, the traditional day for making the Christmas pudding, when each member of the family in turn is invited to help stir the rich ingredients of the pudding. In the face of so many adverts to buy readymade puddings perhaps not many people keep this tradition. But this kitchen tradition echoes the prayer appointed to be read at church services at this time. Each day this week we Christian ministers will say a prayer that begins 'Stir up the will of your faithful people, O Lord.' So stirring up the pudding matches stirring up the will of the people. But stirring people up to do what? The prayer goes on to encourage people to bestir themselves to do good works so that they might enjoy 'the healing remedies of God's kindness.' Stir Up Sunday is a wonderful example of so much that's good about this time of year. There are traditional foods, there are family traditions and there is the constant invitation to bestir ourselves to greater kindness so we can reflect God's kindness. It's exactly one month to Christmas and some people will be complaining that it's all too commercial. Well the constant stream of seasonal marketing can be a reminder not only to buy things but also to live out all that's best about preparing for Christmas. I can bestir myself to remember those in distress or those I've neglected or those who are lonely. To enter into the coming month with this spirit can lead to the fulfilment of the promise expressed in the Stir Up prayer, the promise that the ones who heal are themselves healed: to act with compassion towards a fellow human being is to experience what Christians believe the birth of Christ represents, namely, the healing remedies of God's kindness.
BBC Playlister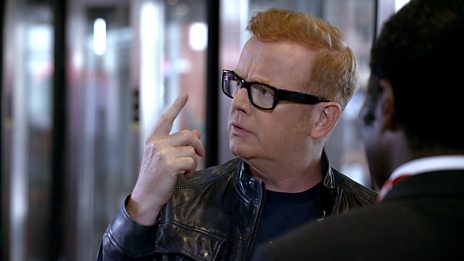 Chris has a song stuck in his head - but what is it? That's why he needs BBC Playlister!
500 WORDS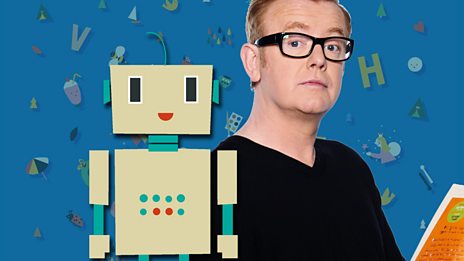 Featuring celebrity videos and top writing tips!
Podcast
Catch up with the latest Breakfast fun with Chris Evans. Hear the best stories and the biggest…