Recipes featured in this episode

About Manju Malhi

Manju Malhi was raised in North West London where she grew up surrounded by Indian culture, traditions and lifestyles. In her cooking, she draws up on her past and combines it with the realities of urban Western life and has come up with her own unique Brit-Indi style of food. It's easy Indian homecooking. She won the BBC's Food and Drink competition in 1999 and has also cooked with Antony Worrall Thompson on BBC2.

About Sir Michael Colman and Ian Margetts

Sir Michael Colman is a specialist farmer in peppermint. The traditional peppermint variety, known as Black Mitcham is now grown on 100 acres on Summerdown Farm in Hampshire by farmer, Ian Margetts.  When Sir Michael planted his first crop of Black Mitcham in 1995, peppermint had not been farmed in the UK for over half a century. To his knowledge, he is still the only person to be growing commercial peppermint in the UK and he is one of few farmers world-wide that distils and directly sells pure single estate peppermint oil.
Recipes from the series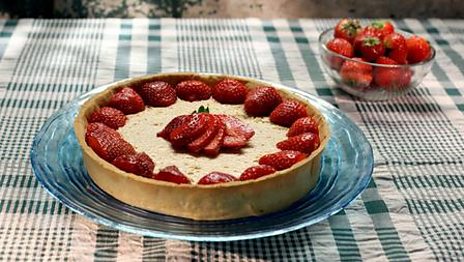 See all the latest recipes from Paul Hollywood's new series.