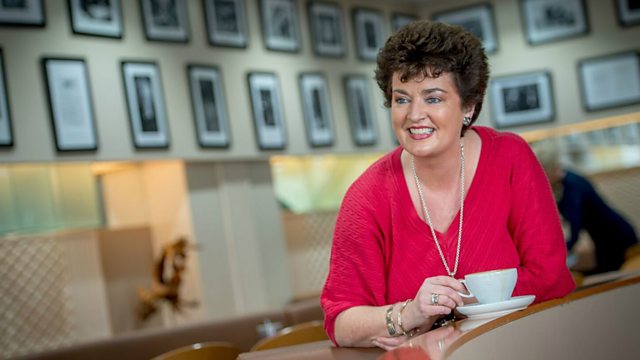 Your Place And Mine
Anne-Marie McAleese explores the landscape that nurtured Seamus Heaney, about which he wrote so vividly and where his body now rests. What's left of the world in which he grew up?
Last on
The man behind The Forge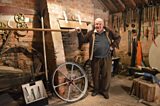 Conor McKay relives history and meets blacksmith Barney Devlin, the inspiration behind The Forge. They enter the cold room that Seamus would visit as a young boy, where he'd watch master craftsman Barney blow, hammer and mould the iron. The 93-year-old speaks of the great times enjoyed by the anvil, where everything from the fireplace to the household poker was made, and how times have changed. Barney's niece Marion Devlin will also join the programme live from Laurel Villa Guest House.
Boglands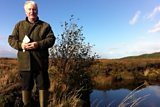 The landscape that thrives around Bellaghy is bogland, rich ground that inspired Heaney's most famous poem, Digging. Helen Mark joins Ballymacomb man Pat McErlane, his brothers schooled with Seamus and both their families cut turf on the same bog. Here Helen learns about the past generations who lived through the bog and why it was a spiritual place for Seamus.
Mossbawn to Heaney's house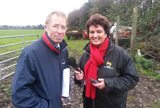 The programme will come live from Laurel Villa Guest House, a place that celebrates the life and legacy of Seamus Heaney. The owners Eugene and Geraldine Kielt have displayed poems and pictures in tribute to the local man. Eugene also takes Anne Marie on a walk to Mossbawn, just outside Magherafelt, to Heaney's childhood home.
Anahorish Primary School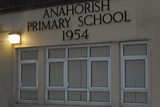 Seamus Heaney went to Anahorish Primary School in the 1940s; this was his educational upbringing before he penned his way as a literary great. Anne Marie meets the P6 class during poetry recital; Mini-Heaney's who seem to have old heads on young shoulders. Anahorish's headmaster Danny Quinn and teacher Clare McGroggan will also tell Anne Marie why they're so proud of the school's connection to Heaney.
Featured in...
Seamus Heaney Weekend

—

Your Place and Mine, Your Place And Mine

Here's a collection of all our special programmes for the Heaney weekend