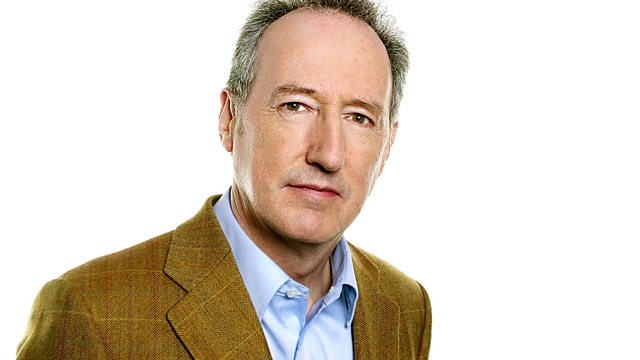 22/11/2013
Radio 4's Mastertapes returned for a third series last week, with John Wilson talking to musicians about a career-defining album in front of a live audience. The series began with Robbie Williams discussing his debut solo album Life Thru a Lens. But would the programme be more at home on a music network like Radio 2 or 6Music, rather than Radio 4? Roger Bolton talks to the series producer Paul Kobrak about the place for a programme like Mastertapes on a speech network.
When Any Questions visited the historic Chartwell House for last Friday's broadcast, presenter Jonathan Dimbleby was cut off just as the programme began, only to return seemingly on the telephone. And later in the week, James Naughtie was oblivious that he had dropped off the air for twelve seconds during the Today programme. Is Radio 4 the victim of sabotage or is there a ghost in the machine?
There is a takeover happening at the Beeb - some lucky listeners will be invading studios, cropping up as the voice of 'Previously on PM', and even visiting Ambridge (or at least the studio where The Archers is recorded). They're the winners of charity auctions to raise money for Children in Need. But some listeners wonder whether this type of fundraising is unfair to those without large sums of money to spare and ask whether a lottery would be fairer. Roger Bolton speaks to Children in Need's Head of Editorial, Gareth Hydes.
And we're looking for your questions for the Controller of BBC Radio 2, Bob Shennan. He'll be joining Roger Bolton next week to hear your comments and answer whatever you'd like to ask him. So please send your thoughts to us using the usual contact methods.
Producer: Will Yates
A Whistledown production for BBC Radio 4.
Last on