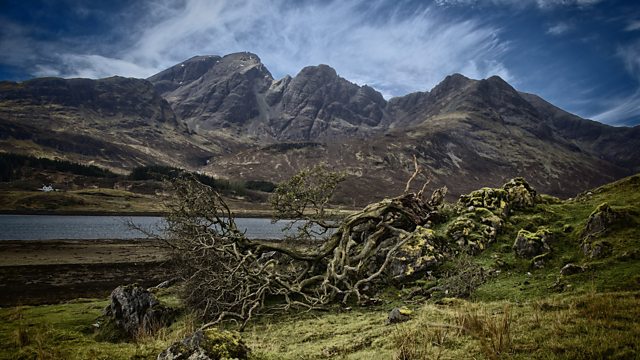 16/11/2013
Why do Scottish river salmon appear to be getting skinnier every year?
Unravelling the complex world of European agricultural payments. Are Scottish farmers getting a poor deal?
The story of the youngest ghillie on the River Dee.
Mark Stephen hears how red squirrels are finally beginning to flourish in many parts of Scotland.
Riding the newest mountain bike trails at Nevis Range. But how do you build a steep trail through dense forest?
How Scandinavian schools inspired a Coupar Angus head teacher to completely change the way her pupils were taught.
Shoe-in? The case for the Scots pine to be chosen as Scotland's national tree.
Plus, the pop-up mountain bothy.
And a history of the coach horn in five notes.
Last on