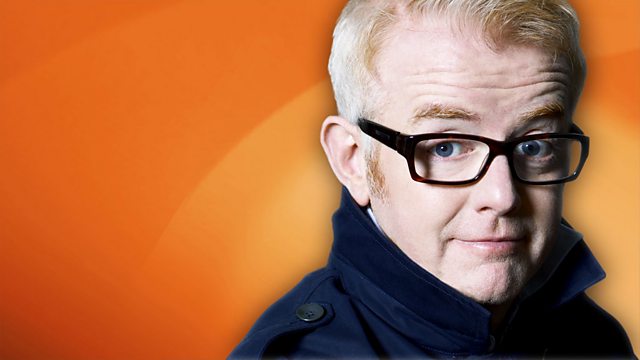 National Cow News Day!
Chris declares Thursday 21st November, "National Cow News Day!" and milks it, for all it's worth, with your tales of moooos on the loose, and cattle chaos.
It's Pick of the Pregnancies, as we count down the Top Ten Gestation Periods.
We get to grips with the rules of Pooh Sticks, hearing from the BBC's official correspondent, Mark Pougatch-sticks.
Today's Top Tenuous is parliamentary, with listeners' claims to the Commons, and the House of Lords.
Chris unveils his 'uncanny' Michael Grade impression. We find out how Olivia Byrne fared in her ballet exam. And today's Pause for Thoughter is the Rev Ruth Scott.
Last on
Pause for Thought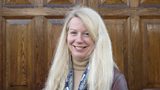 From Rev'd Ruth Scott Anglican vicar in Richmond:
Garbage city is home to the people who clear all the rubbish from the streets of Cairo. In the early days the garbage-collectors lived on top of the rubbish but over time they've been able to build homes in what was once the dump. Today piles of filthy waste or vast packs of sorted plastic, card and metal line fill every available space. They spill out of houses, cover the flat roofs or are stacked precariously high on the vans that rattle their way along the narrow, pot-holed roads. Families earn money by sifting out anything that can be sent for recycling. Animals eat the waste food. Every week 10,000 people from Garbage City and beyond gather in the vast 'Cave Church', a Coptic Orthodox Church literally carved out of the cliff that towers over them. While looking around we were adopted by a young man who told us his parents were garbage-collectors who'd once lived on the mountain of rubbish, and still sort through it today. He'd grown up thinking their work was his destiny as well, but instead he was able to become a guide at the church. Whenever I travel to places where people endure great hardship, friends assume I'm going out to help. In reality I receive far more than I can ever give in return. The people of Garbage city reveal a resilience that puts in the shade my own attempts to deal with far less chronically difficult circumstances. They emerge stronger in situations I'd struggle to see my way through. They show what can happen, albeit gradually, when communities come together in the face of adversity. As the story of my young guide illustrates, there's only thing in life of which we can be sure: Nothing remains the same. Change always comes. Resilience is the quality that helps us to ensure that such change is for the better.
Today's Most Popular Tracks
Most added tracks from this show