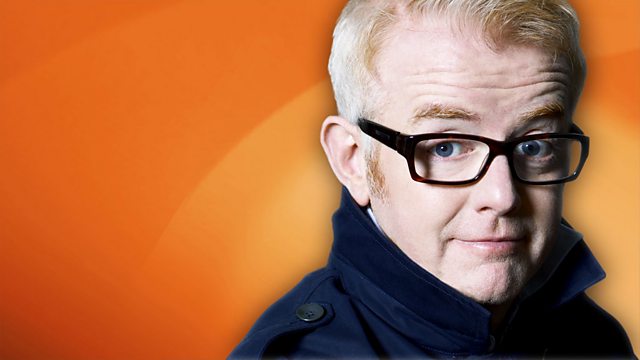 Cold Snap Snapshot!
As winter arrives around the country, Chris takes a snapshot of the cold snap with your listener Breaking News.
We look back to the future, with today's Mystery Guest: magnificent Maggie Philbin from Tomorrow's World.
We have a flying fanfare kid, Emily, who's going to be a terrific Tinkerbell on stage in York.
A brilliant Top Tenuous features tales of badly kept secrets. And today's Pause for Thoughter is the Rev Rob Gillion.
Last on
Pause for Thought
With Rev.Rob Gillion, Rector of Holy Trinity Church and St Saviours
Today 150 years ago was a defining moment in the history of the United States of America when Abraham Lincoln spoke eloquently as a voice for those who died for freedom and equality in America's Civil War. The Gettysburg Address.
His historic address at the cemetery marked  the place where thousands of soldiers in the Civil War lost their lives at the Battle of Gettysburg – and with impressive oratory and a charismatic presence  he spoke of the battle as the last stand for human equality and that the soldiers should not have died in vain, and those who were left should honour them and find peace once more for the nation. It was I understand a defining moment in the Civil War, and surely resonates with our recent Remembrance Day.
What interested me is that Abraham Lincoln would be the most perfect member of the Pause for Thought team. His address was delivered in just over two minutes. The main speaker a Mr Everett at the Memorial service spoke for two hours and no one remembered it. It was Lincoln's concise and brief message that inspired the crowd on that day and throughout history.
So often it is when the mind needs to be focussed succinctly that the best thoughts are expressed.   Jesus's first sermon for instance was only 60 words long completely defined his life and ministry 
"The Spirit of the Lord is on me,
    because he has anointed me
    to proclaim good news to the poor.
He has sent me to proclaim freedom for the prisoners
    and recovery of sight for the blind,
to set the oppressed free,
to proclaim the year of the Lord's favour."
'Today' he said 'these words have been fulfilled in your hearing'.
Many people are critical of sound bites and twitter but perhaps less is more in the art of oratory. It was certainly the case for Abraham Lincoln. My thought – just under two minutes or thereabouts, but I fear not so significant!
The Overall Most Popular Tracks
Most added tracks from this show