Add music you love and enjoy it with
David Bowie - Best Of Bowie, EMI

(CD Single), Interscope, 001

Light Years - The Very Best Of ELO, Epic

(CD Single), Columbia, 12

The Banana Splits

The Tra La La Song (One Banana, Two Banana)

Television's Greatest Hits Vol. 5: In Living Color (Various Artists), TVT Records

Madonna - True Blue, Sire

Wilson Pickett

Mustang Sally

Atlantic Rhythm & Blues - Vol 6: 1966, Atlantic

Mika

Grace Kelly

(CD Single), Casablanca

Cliff Richard - 40 Golden Greats, EMI, 8

Cool Couples (Various Artists), Sanctuary

The Best Of Suzanne Vega, A&M

Tavares

Don't Take Away The Music

Rhythm Divine 2 (Various Artists), Dino, 8

XTC

Making Plans For Nigel

Greatest Hits Of The 70's (Various), EMI

Martika

Love Thy Will Be Done

Woman (Various Artists), Polygram Tv/Sony Tv

The Beatles - 1, Apple, 6

Glorious (Various Artists), Columbia

INXS

Beautiful Girl

(CD Single), Mercury

(CD Single), Navigator Records, 1

Rewind The Film, Columbia, 7
Pause for Thought

With Rev.Rob Gillion, Rector of Holy Trinity Church and St Saviours

 

Today 150 years ago was a defining moment in the history of the United States of America when Abraham Lincoln spoke eloquently as a voice for those who died for freedom and equality in America's Civil War. The Gettysburg Address.

His historic address at the cemetery marked  the place where thousands of soldiers in the Civil War lost their lives at the Battle of Gettysburg – and with impressive oratory and a charismatic presence  he spoke of the battle as the last stand for human equality and that the soldiers should not have died in vain, and those who were left should honour them and find peace once more for the nation. It was I understand a defining moment in the Civil War, and surely resonates with our recent Remembrance Day.

What interested me is that Abraham Lincoln would be the most perfect member of the Pause for Thought team. His address was delivered in just over two minutes. The main speaker a Mr Everett at the Memorial service spoke for two hours and no one remembered it. It was Lincoln's concise and brief message that inspired the crowd on that day and throughout history.

So often it is when the mind needs to be focussed succinctly that the best thoughts are expressed.   Jesus's first sermon for instance was only 60 words long completely defined his life and ministry 

"The Spirit of the Lord is on me,

    because he has anointed me

    to proclaim good news to the poor.

He has sent me to proclaim freedom for the prisoners

    and recovery of sight for the blind,

to set the oppressed free,

to proclaim the year of the Lord's favour."

'Today' he said 'these words have been fulfilled in your hearing'.

Many people are critical of sound bites and twitter but perhaps less is more in the art of oratory. It was certainly the case for Abraham Lincoln. My thought – just under two minutes or thereabouts, but I fear not so significant!
BBC Playlister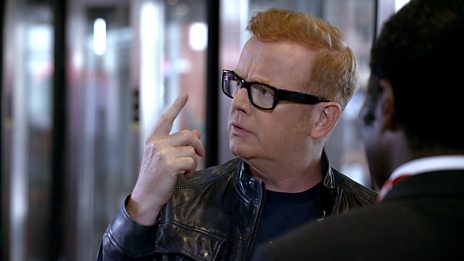 Chris has a song stuck in his head - but what is it? That's why he needs BBC Playlister!
500 WORDS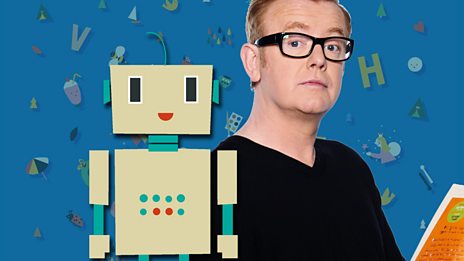 Featuring celebrity videos and top writing tips!
Podcast
Catch up with the latest Breakfast fun with Chris Evans. Hear the best stories and the biggest…