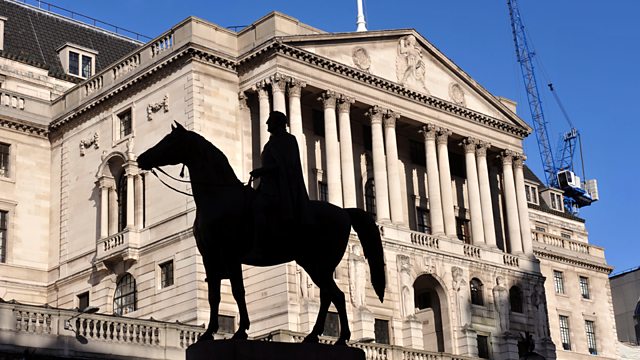 Interest rates rising; Postcode jitters; Frontier investing
Listen in pop-out player
This week, the Bank of England raised its 2013 GDP growth forecasts upwards. The raft of positive news for the UK economy, including the fall in unemployment to 7.6%, has provoked headlines and speculation about when interest rates are going to rise. Could it be 2014? 2015? Or 2016? People with mortgages obviously want to know. So do savers who want better rates of return. Money Box investigates.
A postcode muddle has hit insurance cover for residents on a new build estate. Your new house is built with windows, a roof, your own front door and a road leading up to it. All it needs is a postcode. Without that it can't be insured . And nor can your car. Even your credit card may not work without the new postcode. So whose job is it to give you one? And why does it sometimes take so long? Bob Howard reports.
The world is changing. So should you invest money outside the UK in what are called emerging markets? Investments in emerging markets didn't do very well this year. But that leads some experts to believe that is a buying signal. Others say forget emerging and embrace frontier markets for the best returns. And some still think you are safer in a good old FTSE tracker. Three investment experts unpick the issues.
And China's got talent - especially when it comes to financial advisers. More than a thousand young hopefuls for the title 'best financial adviser' were whittled down to 20 who will now compete for the top ten in a TV final in China of 'Money's Got Talent'. Would you be influenced by a financial adviser you'd seen on TV? Would it make you more aware of the need to get a grip on your finances? Or is it just a bit of fun?
Last on