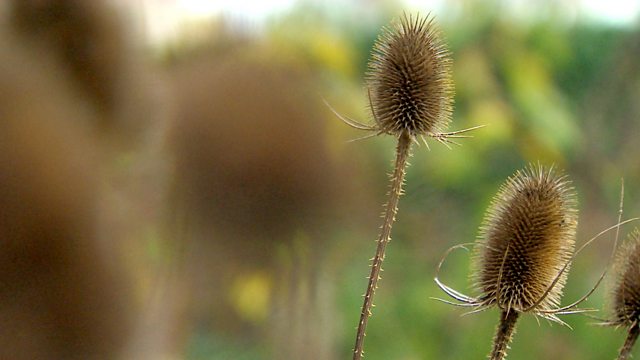 There's plenty to do to prepare for the season to come. Monty Don is clearing out spent crops and mulching his asparagus.
Joe Swift's been to visit keen gardeners, Wayne and Gerardine Hemingway, to see how they combine sustainability with their designer-style.
Carol Klein's exploring the history of the rose at Coughton Court, one of our best rose gardens and Monty plants a new rose of his own.
What happens when you have to downsize and leave your much-loved garden? We catch-up with an Aberdeen couple, to see how they're making sure that some of their favourite plants can travel with them to their new life.
Last on
Old and new roses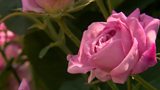 Roses have a long and fascinating history, appearing in ancient frescos, medieval documents and colonial tales.
The Old Roses which Carol Klein explores at Coughton Court are usually defined as those which were introduced to gardens before the end of the 19th century. These include gorgeous Gallicas, Albas, Centifolias, Damasks, Moss, Portlands and Bourbons.
As Carol describes, the arrival of numerous Chinese imports during the 19th century allowed for huge developments in rose breeding. From this came the creation of modern roses such as the Hybrid Tea and Floribunda.
'The Pilgrim' which Monty plants is a shrub rose, bred by David Austin in 1991. Modern shrub roses like this are the result of breeding to produce plants which combine the vigour and repeat-flowering capacity of the Hybrid Tea with the romantic flower form and shrubby habit of the Old Roses.
Information about how to grow roses 
Asparagus dilemmas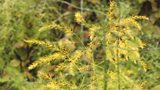 The asparagus in the Cottage Garden at Longmeadow is still not looking as vigorous as it should after its third growing season. Back in August Monty asked if viewers had similar problems. Many thanks to everyone who replied and congratulations to those who are having better success!
Monty was encouraged to learn that many of you have also made slow progress in the last two or three years, especially when growing on clay soils which get wet and cold. Like you, he thinks it is just the weather and hopes for better things in the near future.
Now is the time to cut back stems as they die down and give them a good layer of mulch. Many thanks to those who advised on different mulching materials; Monty used compost but well-rotted manure, mushroom compost and seaweed (wherever it's available) are also recommended.
For more information about growing asparagus 
Garden visited: Coughton Court
Coughton Court
Alcester
Warwickshire
B49 5JA
The award-winning Rose Labyrinth at Coughton Court was designed by Christina Williams as a gift to her mother, Clare McLaren-Throckmorton, the present owner of Coughton Court. The Labyrinth and the surrounding gardens at Coughton Court are open on weekends and some weekdays throughout spring, summer and autumn.
For detailed information, check the National Trust webpage
Jobs for the weekend: Sort your seeds
We probably all have too many packets of seed that are either past their sow by date or been opened and left half used for more than a year. It's a good idea to go through these seeds and ruthlessly sort them out. Any that are more than a year past their sow by date should be discarded and if you have far too many of one type you know what not to order next year.
Jobs for the weekend: Give artichokes a dry mulch
Artichokes (and other Mediterranean-climate perennials such as agapanthus) are hardy as long as they don't get wet and cold. A generous mulch, using a dry material such as straw, will help protect against this. Pack it around the plants and check it every month or so; if it gets too wet, replace it with fresh material.
Jobs for the weekend: Collect leaves to make leafmould
The leaves are streaming off the trees now and it's worth making good use of them. Rake them up (and if you can chop them by mowing over them, so much the better). Store them in a loose, open-sided container. Make sure they're damp and leave them for at least a year. They will turn into lovely leafmould which is a superb addition to potting compost as well as a useful mulch.
More about
making leafmould 
Credits
| Role | Contributor |
| --- | --- |
| Presenter | Monty Don |
| Presenter | Carol Klein |
| Presenter | Joe Swift |
| Series Editor | Liz Rumbold |
| Producer | Babs Lewis |