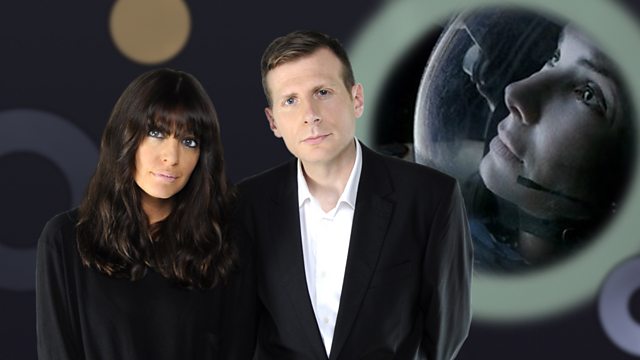 Claudia Winkleman and Danny Leigh review Alfonso Cuarón's box office record-breaker Gravity which stars Sandra Bullock and George Clooney.
Plus, Alec Baldwin and director James Toback team up for documentary Seduced and Abandoned, which takes a wry look at the movie business and the complex world of film finance.
Last on
Review of Gravity- Claudia, Danny and Robbie's Film of the Week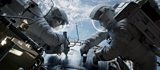 Claudia: I think you can't help but be affected. I had to leave and have a small cry. I'm not embarrassed to say that, just because it took you back to the best films you've ever seen.
Danny: It really is extraordinary. It really is sensational. I think it really is the best movie to come out of Hollywood in more years than my aging brain can remember. It is more than a technical achievement but IT IS a technical achievement.
Robbie: The 3D in this film is so incredibly successful not just because of the technology jumping out at you but it's all to do with Cuaron's technique with the camera…You become the camera. 
Review of In Fear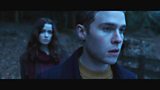 Danny: They're off to some festival to see Mumford and Sons and that may be grounds to have them killed but you become involved with them. The film is less about what may be going on outside the car than what's going on inside the car. You're seeing two characters falling apart under the pressure. I think that's the real strength of the movie.
Robbie: I didn't find it terrifying, I found it stressful. We've seen these films before where two people get lost and make bad decisions and that's all it is. It's very competently executed and it looks great, but for me there was just nothing else.
Review of Seduced and Abandoned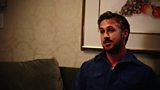 Claudia: Well, here's the weird thing. That [the trailer] makes it look much better than it is. There are sections of it that I found charming, especially when they're talking to all those people. But when they're trying to sell their film it was tricky.
Danny: I'm not sure you can describe 'Seduced and Abandoned' as a good film.  I think it's a highly watchable and entertaining one. The problem is that James Toback sets out to prove this hypothesis he has, which is that great filmmakers, probably including himself, aren't getting to make the films they want to make because the money's not there. So he goes off to Cannes to make the worst sounding film on earth. 
Seduced & Abandoned
Seduced & Abandoned is on limited release, opening in London on Nov 8th (Curzon Soho & Curzon Wimbledon) and regional bookings from the 15th Nov.
Also Out This Week...
Love Tomorrow (PG) (Key Cities)
An ex-ballet dancer's life is turned upside down when a coincidental meeting with a charismatic dancer turns into something more than just an average friendship.
-----------------------------------------------------------------------------------------------------------------------
How to Survive a Plague (TBC) (Key Cities)
A documentary on the evolution of medical treatment for AIDS and how militant activist groups fought to turn AIDS from a death sentence into a manageable condition.
-----------------------------------------------------------------------------------------------------------------------
Behzat C: Ankara Yaniyor (12A) (Key Cities) 
A Turkish crime thriller about a street-savvy detective who isn't afraid to break the rules.
Credits
| Role | Contributor |
| --- | --- |
| Presenter | Claudia Winkleman |
| Presenter | Danny Leigh |
| Series Producer | Howard Brenner |
| Executive Producer | Basil Comely |