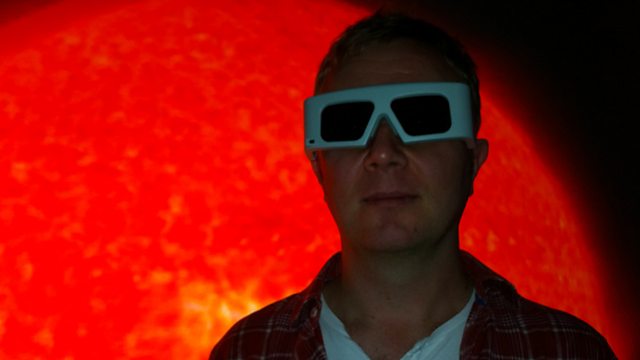 12/11/2013
Sizzle or Fizzle? As astronomers wait to see if Comet Ison will be one of the great astronomical events of the decade or a damp squib, Adam Walton takes a closer look at comets.
Last on
Comets
As comet ISON, originally dubbed "the comet of the century" hurtles towards the Sun, Adam Walton focuses on those mysterious lights in the sky with tails, that have intrigued us since ancient times. Comets are small objects made of ice and dust, which move swiftly through the solar system, that have sometimes been seen as portents of doom in the past. Some, such as Halley's comet, come back periodically to visit us, others are new discoveries.  Adam is joined in the studio by Dr Geraint Jones of the UCL Mullard Space Science Laboratory, Dr Edward Gomez who's based in Cardiff with Las Cumbres Observatory Global Telescope Network, and Jonathan Shanklin of the Comet Section of the British Astronomical Association. The discussion ranges from where comets originate from to why some create more of a spectacle in the sky than others, including why the expectations of comet ISON have been lowered since it made headlines towards the end of last year. 
We also hear from Jay Tate of the Spaceguard Centre in Knighton, Powys about the unlikely event of a comet striking the Earth, and the importance of being aware of the various dangers from objects in space.