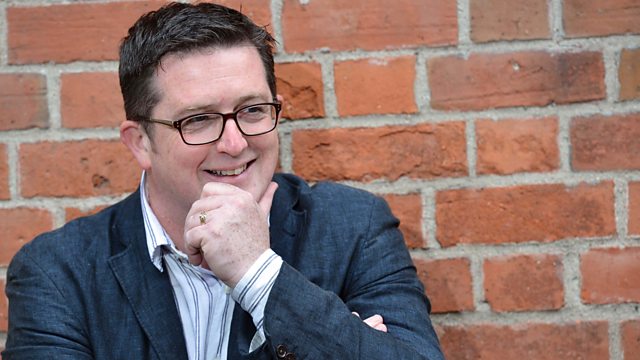 09/11/2013
What was your favourite toy as a child? John Toal chats to the experts about what's hot on Santa's list this year. Plus Paula McIntyre sends British Sausage Week out with a bang.
Last on
Sausage Meatballs with Pasta, Basil and Garlic Mushrooms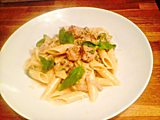 500g pork sausages
1 sundried tomato, finely chopped
2 tablespoons flat leaf parsley, finely chopped
1 teaspoon rosemary, chopped
Slice the side of the sausages and remove the meat into a bowl.
Add the remaining ingredients and mix well.
Roll into bite sized balls and set aside.
350g penne pasta or your favourite
1 pack basil
1 tablespoon crème fraiche
2 small onions, peeled and chopped
2 cloves garlic, minced
1 stick celery cut into small dice
250g sliced mushrooms
75g fresh grated parmesan
2 tablespoons cooking oil
25g butter
Heat 1 tablespoon of the oil in a large frying pan until hot and add the sausage meatballs. Seal off all over and then add the onion, garlic and celery. Lower the heat and cook gently.
Boil the pasta in salted water until tender but with a little bite.
Take 2 tablespoons of the cooking water and add to the meatballs.
Heat the remaining oil in a large pan until smoking hot and add the mushrooms. Dot round the butter and garlic and cook until golden.
When the meatballs are cooking through, mix in the crème fraiche, the parmesan, mushroom mixture and basil. Add a little of the pasta water to emulsify the sauce.
Toss in the drained pasta.
Serve with crusty bread.