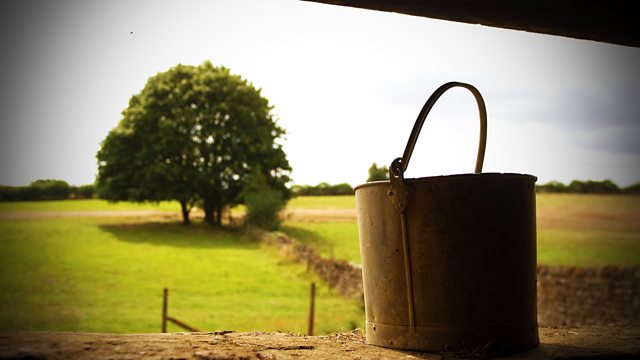 15/11/2013
Darrell is optimistic following a positive meeting with the housing officer. He's grateful to Alistair who arranged the meeting, and even went in with him. It seems that Darrell is well on his way to finding his own flat.
Shula cooks Daniel a special birthday dinner. Over the meal, Dan asks Darrell about his younger days travelling in Europe. This reminds Darrell of Elona and he makes an emotional exit from the table. Shula is concerned but Jill is angry that Shula seems to be putting Darrell first over Daniel. Jill feels that Darrell should be asked to leave. But Shula reiterates that this won't happen until he has somewhere else to go.
Ian persuades reluctant Helen to go out with him to a restaurant. Over dinner, Helen realises that Ian knows about her and Rob. She opens up about her intense feelings and makes it clear that she is upset and angry with Rob. When Helen suggests she might tell Jess exactly what Rob is like, Ian is shocked. But Helen thinks that this is what he deserves.
Last on
Credits
| Role | Contributor |
| --- | --- |
| Jill Archer | Patricia Greene |
| Alistair Lloyd | Richard Lumsden |
| Shula Hebden Lloyd | Judy Bennett |
| Daniel Hebden-Lloyd | Will Howard |
| David Archer | Tim Bentinck |
| Ruth Archer | Felicity Finch |
| Josh Archer | Cian Cheesbrough |
| Helen Archer | Louiza Patikas |
| Tom Archer | Tom Graham |
| Brian Aldridge | Charles Collingwood |
| Jennifer Aldridge | Angela Piper |
| Ian Craig | Stephen Kennedy |
| Peggy Woolley | June Spencer |
| Joe Grundy | Edward Kelsey |
| Eddie Grundy | Trevor Harrison |
| William Grundy | Philip Molloy |
| Emma Grundy | Emerald O'Hanrahan |
| Caroline Sterling | Sara Coward |
| Lynda Snell | Carole Boyd |
| Kirsty Miller | Annabelle Dowler |
| Alan Franks | John Telfer |
| Darrell Makepeace | Dan Hagley |
| Writer | Carole Simpson Solazzo |
| Director | Julie Beckett |
| Producer | Julie Beckett |
| Editor | Julie Beckett |