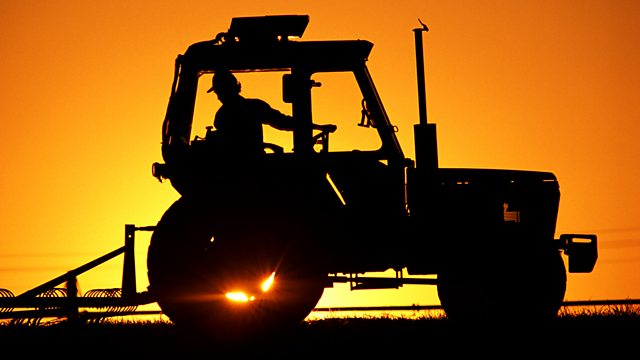 15/11/2013
"The reality is 92% of Britain is undeveloped". Following Lord Wolfson's suggestion that garden cities should be built on farmland, the countryside hits back. Charlotte Smith interviews Andrew Shirley from the Country Land and Business Association, who says rural Britain is more than a prospective building site.
The Soil Association hosted its National Soil Symposium this week. As the Environment Agency warns of an increased likelihood of flooding this winter, Charlotte Smith asks 'Soil Trailblazer' and farm manager Rob Richmond whether British soil can withstand another battering like last year's.
We have the latest report in our series looking at the state of rural schools. Mark Jones from BBC Radio Gloucestershire finds out why schools in the most remote parts of the county struggle to attract teachers.
And it's Children in Need day! We hear how your donations are helping children in the middle of Bristol learn how to farm.
Presented by Charlotte Smith and produced in Bristol by Anna Jones.
Last on