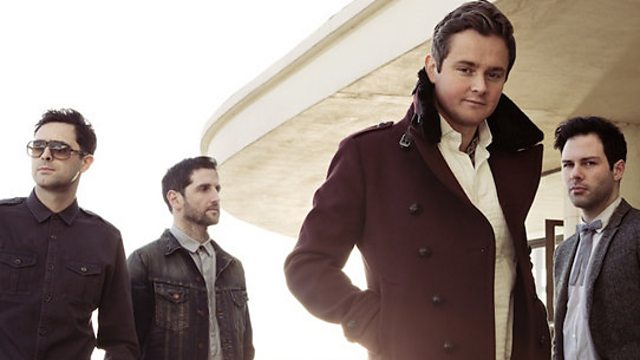 12/11/2013
There's a lot going on in the Dumfries and Galloway Arts world at the moment - Cathy Agnew and poet Hugh McMillan will be here to tell Janice about exciting new plans for the region.
Did you know that classic Southern soul tracks including "When a Man Loves a Woman," were recorded in a converted tobacco warehouse in a small town called Muscle Shoals in Alabama? A hit new documentary with talking heads from the likes of Mick Jagger, Keith Richards, Alicia Keys and Bono tells the story of one of the most influential studios of our time. Director Greg Camalier and reviewer Alistair Harkness will join Janice to discuss.
We all take the ability to go on cheap package holidays for granted now - but 150 years ago, tourism wasn't so straightforward. In 1863 travel pioneer Thomas Cook took a group on a three week trip to Switzerland and one of the party, Miss Jemima Morrell wrote a diary about her time there. Fast forward to today, and author Diccon Bewes decided to retrace Jemima's trip wrote an account of his experiences in 'The Slow Train to Switzerland'. Diccon will be on hand to tell Janice about the hardships 19th Century tourism.
Star Wars have been holding open auditions for their next film Episode VII. But what actually happens at an Open Audition? And why would casting agents choose to have one instead of keeping the process behind closed doors?
Do you know what a Foley Artist does? You might have seen the title in film credits but did you know that they are the people who create live sound effects to match action on stage or film footage on screen? Two such artists from multimedia show 'Enough Already' join Janice to make a few crashes and bangs.
And finally, Keane will be on hand to talk to us about their new Greatest Hits album.
Last on