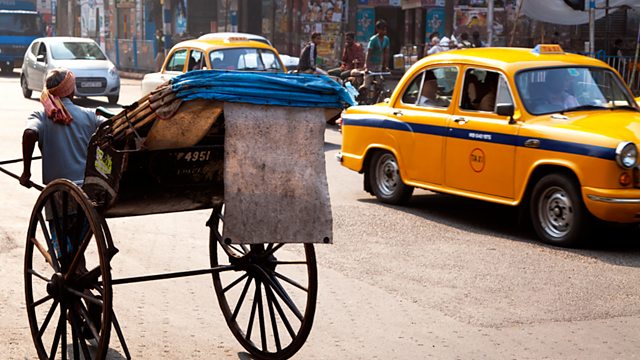 Indira Varma reads Jhumpa Lahiri's Man Booker-listed new novel, The Lowland, spanning India and America, and exploring the price of idealism and the enduring power of love.
It is the 1960s, and revolution has come to India and America. Two brothers, Subhash and Udayan, born in Calcutta just fifteen months apart, have been inseparable since birth, but their paths are diverging. Udayan - charismatic and impulsive - finds himself drawn to the Communist movement sweeping Bengal. He will risk all for what he believes. But Subhash, the dutiful son, does not share his brother's political passion, and leaves home to pursue a life of scientific research in a quiet corner of America. But when Subhash learns what happened to his brother in the lowland outside their family's home, he returns to India, hoping to pick up the pieces of a shattered family, and to heal the wounds Udayan left behind.
Today: As Subhash learns of his brother's death, he becomes further troubled by the life now open to his widow, Gauri.
Jhumpa Lahiri shot to fame with her Pulitzer-winning story collection, Interpreter of Maladies, followed by novel The Namesake and another collection, Unaccustomed Earth. The Lowland is her latest work, and has been short-listed for the Man Booker Prize.
Reader: Indira Varma is an acclaimed stage, film and television actor. Her recent TV credits include: Rome, Luther and What Remains.
Abridger: Sally Marmion
Producer: Justine Willett.
Last on
The Indian-American author on her book of short stories Unaccustomed Earth

Jhumpa Lahiri, Pulitzer Prize-winning novelist, on her latest book The Lowland.
Music
The music track used in this Book at Betime is 'Khwaab' by
Niraj Chag
 from The Rough Guide to Indian Lounge.
Credits
| Role | Contributor |
| --- | --- |
| Reader | Indira Varma |
| Producer | Justine Willett |
| Abridger | Sally Marmion |
| Author | Jhumpa Lahiri |