Music Played
7 items
Timings (where shown) are from the start of the programme in hours and minutes
There's a Light Upon the Mountains Conductor: Tim Rhys-Evans

Choir: Congregation of Llandaff Cathedral. Supporting Artist: Sachin Gunga. Lyricist: Henry Burton.

God on the Mountain Lyricist: Lynda Randal

Singer: Steve Balsamo, Rosalie Deighton and Band.

Lead, Kindly Light Conductor: Tim Rhys-Evans

Choir: Congregation of Llandaff Cathedral. Supporting Artist: Sachin Gunga. Lyricist: John Henry Newman.

Praise, My Soul, The King of Heaven Conductor: Tim Rhys-Evans

Choir: Congregation of Llandaff Cathedral. Supporting Artist: Sachin Gunga. Lyricist: H. F. Lyte.

Gwahoddiad (Arglwydd Dyma Fi) Arranger: Cerys Matthews

Singer: Cerys Matthews. Lyricist: John Roberts.

The Lord Is My Shepherd (Psalm 23) Conductor: Richard Moorhouse

Singer: Elin Manahan Thomas. Choir: Llandaff Cathedral Choir. Lyricist: Psalm 23.

God Is Love: Let Heav'n Adore Him Conductor: Tim Rhys-Evans

Choir: Choir and Congregation of Llandaff Cathedral. Supporting Artist: Sachin Gunga. Lyricist: Timothy Rees.
Factsheet for Sunday 3rd November 2013

Connie Fisher explores the stunning Welsh landscape, meets people who've faced some uphill challenges and introduces hymns from Llandaff Cathedral and Welsh singers Cerys Matthews, Steve Balsamo and Elin Manahan Thomas

Interviewees

Erwyd Howells

Erwyd Howells has lived in the hills of the Cambrian Mountains all his life.  His name is a derivative of the nearby village of Ponterwyd, and he has worked as a freelance shepherd on the local farms for many years.  In many ways, he is one of a dying breed of shepherds in Wales, as individuals who earn a living from shepherding sheep, taking care of the animals throughout the year, from lambing to sheering, are in decline.

As well as caring for animals, Erwyd is an active member of his local community, and cares for people in his spare time.  He lives in the chapel house in Capel Madog, and has cared for the building and its flock for over thirty years.

During the rare moments when Erwyd has time to relax, he often hosts Twmpath dances, the Welsh equivalent of an Irish Ceilidh.


Matt Barlow

Matt Barlow is an accomplished Mountain Bike Display Rider, based in Bangor, North Wales.  His sport has taken him all over the world to compete in national competitions and to demonstrate his skills in shows.  But it is the Snowdonia Mountain range, its crags, rock formations and steep edges that he feels most at home.


As well as taking part in this daring sport, Matt is also a Doctor of Sport Psychology based at Bangor University. His present work involves the study of high-risk sport, and the motives, consequences and experiences of taking part in such activities.
Matt is an active member of his local church, and often communicates his faith through his sports activities.

Richard Buxton

The retired clergyman Richard Buxton' is passionate about trains.  Like many of the Ffestiniog and Welsh Highland Railway volunteers, he has taken an interest in the steam trains for many years, and was instrumental in seeing the line develop in recent years.  In his opinion, the train-line that passes Beddgelert, to the north of Porthmadog, is one of the most scenic and spectacular views found anywhere in the U.K.

Carmelite Monastery

Nestled among the hills of Cadair Idris, North Wales is the Carmelite Monastery.  The nuns living within the Monastery have vowed to retreat from the world, and to pray for it.  The Prioress, Sister Ruth Andrews had visited the Cadair Idris mountain range as a teenager, before devoting her life to the Monastery.  Like many others living there, she believes that the beautiful surroundings helps to draw her near to God.

Rachel Allen

Rachel is the manager of the Summit Centre in Treharris in South Wales, a charity run by Rock UK that aims to regenerate and revive communities. The focus is an enormous indoor climbing wall, and they run residential courses and treks in the mountains.
Rachel is inspired by the mountainous region of the Brecon Beacons, and often holds prayer retreats in the hills with friends. 


 

 

 

Locations

Hymns recorded at Llandaff Cathedral, Cardiff


Performances recorded at Llandaff Cathedral and The Union Chapel London

 

Ffestiniog and Welsh Highland Railways


Carmelite Monastery, Dolgellau


Brecon Beacons


Snowdonia
 

Credits
Presenter

Connie Fisher
Performer

Cerys Matthews
Performer

Steve Balsamo
Performer

Elin Manahan Thomas
Producer

Karen Hannah
Series Editor

David Taviner
Executive Producer

Tommy Nagra
Join us for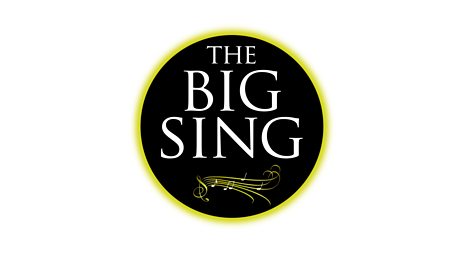 We are delighted to announce that there are still tickets available!