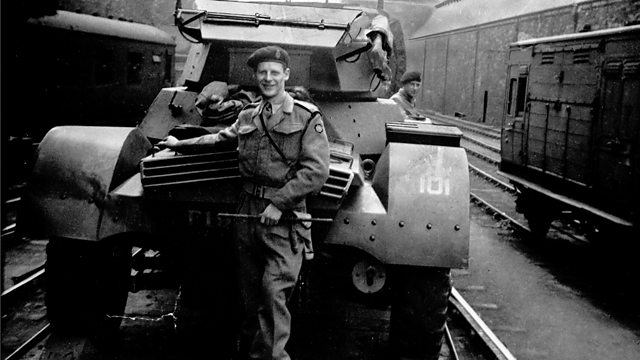 In Memory of Robin: Song and Reflection
Anna Magnusson visits a poignant memorial chapel in Edinburgh to mark Remembrance Sunday, including the silence at 11 o'clock.
During the Second World War it was the Tudsbery family's vision to establish Thistle Foundation, which broke new ground by helping disabled veterans live with their families. The Tudsbery's only son Robin was killed in the last days of the war, and they built a memorial at the heart of the Foundation - The Robin Chapel in Niddrie, Edinburgh.
One family's remembrance lives on to this day in the continued support of people with disabilities, and in a peaceful place of worship open to everyone, where each Sunday lovely music from a choir supported by the family can still be heard.
Story and worship combine to mark Remembrance Sunday with the voices of those whose lives have been touched by Thistle Foundation, and prayer and song from the Rev Thomas Coupar of The Robin Chapel, and the Chapel Choir.
BBC One: Remembrance Week