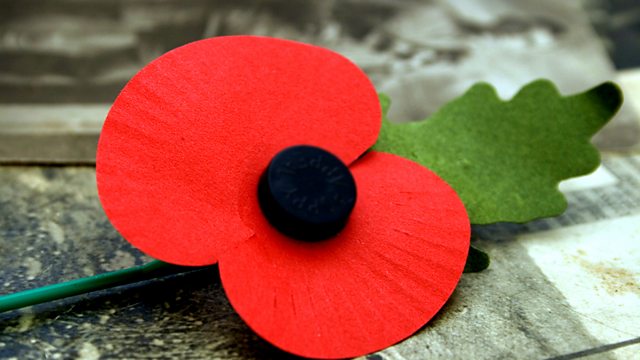 10/11/2013
Ricky's first hour guest this Remembrance Sunday is someone who knows only too well the consequences of war. In 2009 Margaret Evison lost her only son when he was fatally wounded by the Taliban in Afghanistan. She shares how she came to terms with her loss and learned how to live again.
60 years on, we also remember what has become known as the Forgotten War. We hear memories from men who went to fight in Korea, and whose lives were changed forever by the conflict.
The Vatican is asking Catholics around the world about their views on family matters, including divorce, mixed marriages and contraception. This is ahead of a meeting of bishops next year to discuss Roman Catholic Church teachings related to the family. Liz Leydon, editor of the Scottish Catholic Observer, and Father Roddy Johnston discuss the impact and implications of the survey.
And artist John Byrne and Alex Wallace tell Ricky about the John Byrne Award. This award invites young adults in Edinburgh and Durban to create a piece of artwork based on conversations about morals, values and ethics.
Last on
In 1941 a flight crew crashed on Ben More Assynt. Mark Stephen visits their memorial.

Anna Magnusson visits a poignant memorial chapel in Edinburgh to mark Remembrance Sunday.