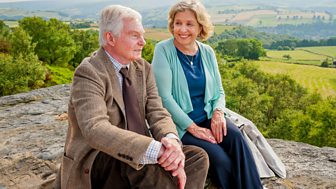 Last Tango in Halifax
Celia and Alan are both widowed and in their seventies. When their respective grandsons put their details on Facebook, they rediscover a passionate relationship that started over sixty years ago.
On iPlayer
This programme will be available shortly after broadcast
The Last Tango in Halifax writer becomes one of Kirsty Young's latest castaways.
Music featured in the programme
Most of the music from Last Tango In Halifax is especially composed by award-winning English composer Murray Gold.