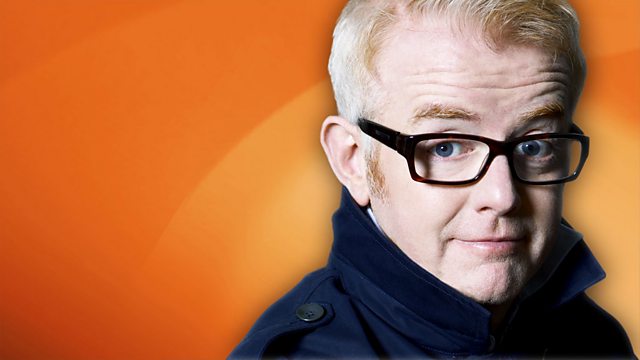 The Dirty Dozen Auction
Chris continues his week of auctions for Children in Need with the return of The Magnificent Seven and The Famous Five.
Twelve lucky couples get to drive some traffic-stopping, classic and super cars around the beautiful English countryside, with the opportunity to feel the G-force on the race track, and enjoy other exciting stopovers en route.
Each couple also gains entry to the Dine and Disco event.
Last on
Pause for Thought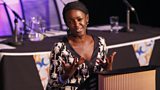 From Diane Louise Jordan, Presenter of The Sunday Hour:
One Saturday in 2006 I met my future husband.  The day before I bought a brand new car.  With both it was pretty much love at first sight....
However, the passing 7 years is beginning to show on my car.  (Fortunately Giles is more like a quality wine)....
Yet despite my car's depreciation it's still nippy in town - still
effortlessly fast on the motorway, but any top speed it could even imagine boasting of is positively pathetic compared to the latest ambition of Richard Noble OBE - the once world land speed record holder - which is to produce a super-car able to reach a top speed of 1,000mph.
Fourteen metres in length, two tonnes in weight, powered by a jet and rocket engine, and with Royal Airforce fighter pilot, Andy Green, at the wheel, the Bloodhound SSC is sure to outshine even the most eye-dazzling Ferrari or other SuperCar.
The project is so big a whole community of dedicated people are focused on making this £40 million super sonic car the fastest and the best.
Musing on this audacious project started me thinking about the old African proverb of it taking a village to raise a child.  The impact on a child if a community of people took up that village concept - parents, relatives, neighbours, friends - and committed to nurturing a child with the focused dedication currently being given to Bloodhound.
Just imagine the transformational effect on a child receiving that sort of lifelong investment.
Sadly, millions of vulnerable children don't even have the loving support of one parent but are somehow expected to make their way.  In this country alone there are thousands of children in the care system without families.
There's a line in the bible that says true belief is expressed in how we care for the orphans in our communities.
That's why it's great that every year millions of people, motivated by the caring village model, do all sorts of imaginative, silly(!) things to raise money and ensue we never forget the too many children in need.