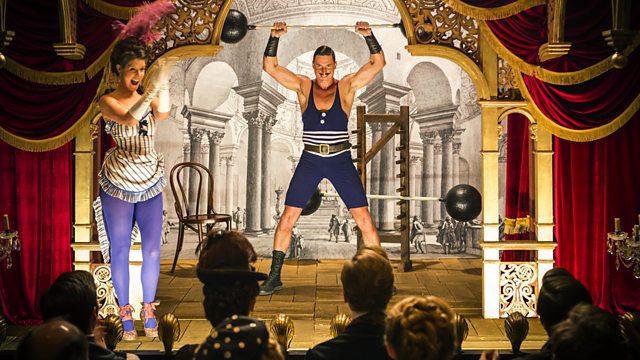 Spirits are high at the Paradise in anticipation of the annual staff outing. Unbeknownst to the staff, however, Tom has overruled Moray's suggestion to take them to the music hall and it falls to Dudley to give them the unhappy news.
Applications for head of Ladieswear flood in, and Clara and Denise find themselves the object of staff gambling. Denise's excitement is punctured when Moray asks her not to apply, worrying that Katherine champions her for the role. Trying to suppress her desire for the job, Denise begins to wonder if Moray even thinks her capable of it and an argument leaves them both reeling. Indignant, Denise makes an application.
Katherine arranges a treat for Flora, a beautiful doll imported from France. Flora's guileless enjoyment in the doll irritates Tom, and he begins to question whether her indulgent and unstructured days are rendering her ignorant. He decides to end the frivolities and informs a distraught Katherine that he intends to hire a governess. When Dudley offers to teach Flora through the business of the Paradise, Katherine is grateful and Flora enjoys feeling part of this big family.
Having won his trust, Jonas suggests to Tom that losing favour with the staff is dangerous and will only endear them to Moray. Tom seizes the opportunity and asks Denise for help. She suggests a music hall event for the Paradise, by the Paradise, and eagerly engages every willing staff member into performing. The evening is a roaring success; an inspiring turn by Flora impresses Tom and alleviates Katherine's fears of losing her. Moray cannot help but wonder at Denise's ingenuity and glory, but is troubled by the disconnect that grows between them.
Myrtle finds herself the butt of the joke yet again, but an act of kindness from an unlikely ally reassures her.
Last on
Credits
| Role | Contributor |
| --- | --- |
| Moray | Emun Elliott |
| Denise | Joanna Vanderham |
| Katherine Weston | Elaine Cassidy |
| Tom Weston | Ben Daniels |
| Dudley | Matthew McNulty |
| Jonas | David Hayman |
| Sam | Stephen Wight |
| Clara | Sonya Cassidy |
| Susy | Katie Moore |
| Myrtle | Lisa Millett |
| Arthur | Finn Burridge |
| Flora | Edie Whitehead |
| Miss Bilton | Sam Battersea |
| Walter (From the Bays) | Titus Rowe |
| Miss Wright | Victoria Willing |
| Writer | Gaby Chiappe |
| Director | David Drury |
| Producer | Simon Lewis |
Buy online
Buy online
Available on: DVD or Video download
From suppliers including: BBC Store, iTunes