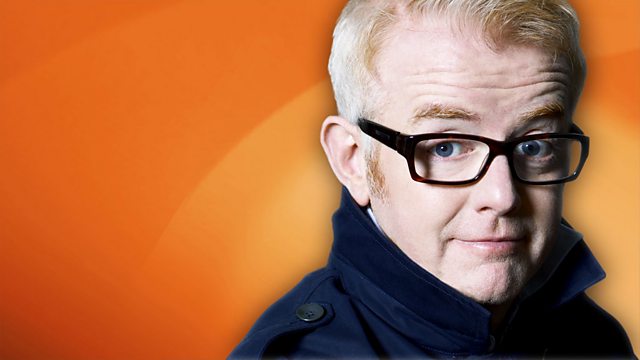 The Super Swing Golf Auction for Children in Need!
It's Children in Need Appeal Day on Friday so Chris launches the week with his first auction of extraordinary events to raise money for disadvantaged children in the UK.
He tees off with the Super Swing, a perfect package for golf-lovers keen to brush up on their game with some masters!
Last on
Pause for Thought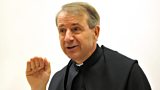 From Benedictine Monk, Father Christopher Jamison:
My mother is 103 years old. She's Australian and was a little girl in Melbourne when World War I began. She recalls her Uncle Louis bouncing her on his knee in his army uniform when she was aged 5. Uncle Lou was an Anzac and he was sent to Gallipoli where he died in that fateful campaign. Such memories of family members who died in the First World War grow more and more distant but the symbol of the Great War, the poppy, remains as vivid as ever. On this day, the 11th day of the 11th month, almost everybody in Britain is wearing one. Now the poppy has three colours and  in those colours I see the heart of what people remember today. The red is the blood shed, the black is the horror endured and the green is the life saved. So today I weep for those who shed their blood, the red, I rage against the horror of war, the black, and I give thanks for the lives saved, the green.
At 11 o'clock this morning, many of us will observe two minutes silence. How striking in our noisy world that people create a peaceful silence to remember those killed in war. Peace is what soldiers long for and so how fitting to remember those who have laid down their lives with the sound of peace. A man can have no greater love than to lay down his life for his friend, said Jesus. So today I will pray for the repose of the souls of those who have laid down their lives in war, for healing to be given to those scarred by the horror of war and for lasting peace where war has come to an end.  May those who died in war rest in peace.
Today's Most Popular Tracks
Most added tracks from this show