Featured in...
A selection of Radio 3's arts, drama, world music and jazz programmes.
Podcasts
The best of BBC Radio 3's flagship arts and ideas programme Free Thinking - featuring in-depth…

BBC Radio brings you stories of the war that changed who we are, with documentaries exploring the…

Highlights of BBC Radio 3's special programmes to mark the WW1 centenary. Classical music, art,…
Join the discussion @BBCRadio3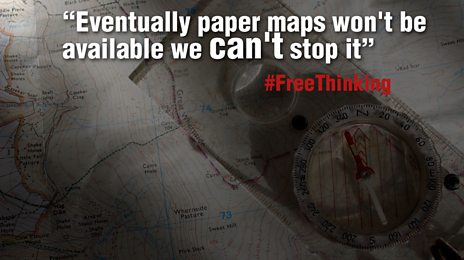 Reactions, thoughts and images in response to the discussion held at Free Thinking. The broadcast is on Radio 3 Monday 11 November.
The panellists are Dr Vanessa Lawrence and Professor Jerry Brotten

Prof Jerry Brotton's, A History of the World in Twelve Maps, argues that no map is ever wholly accurate or objective
Read More