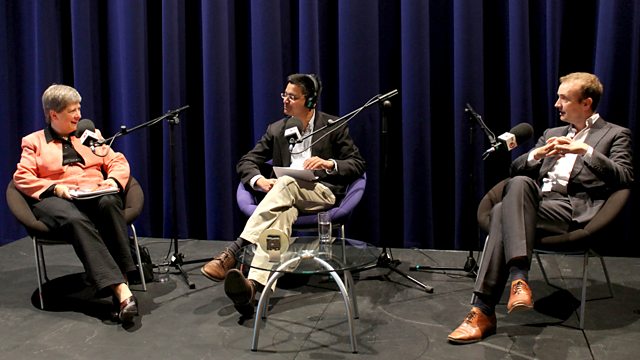 Why Are Maps Still So Powerful?
Listen in pop-out player
Can a map reveal too much? How do they direct our thinking? From ancient atlases to satnav and Google, maps continue to be a key planning tool.
Rana Mitter hosts a discussion recorded at BBC Radio 3's Free Thinking Festival at Sage, Gateshead between Vanessa Lawrence CB, head of Ordnance Survey and Professor Jerry Broton. They look at who owns the data? What are they doing with it? Who are they selling it to? Who has peer reviewed the maps?
Professor Jerry Brotton, Professor of Renaissance Studies in the Department of English, Queen Mary, University of London is the author of A History of the World in Twelve Maps and presenter of the BBC Four TV series Maps: Power, Plunder and Possession.
Vanessa Lawrence is advisor to the British government on mapping, surveying and geographic information. She is honorary vice-president of the Geographical Association and visiting Professor at the University of Southampton and Kingston University.
First broadcast in November 2013.
Producer: Neil Trevithick.
Last on
Tearing up the Rule Book - Free Thinking Festival 2015
Join the discussion @BBCRadio3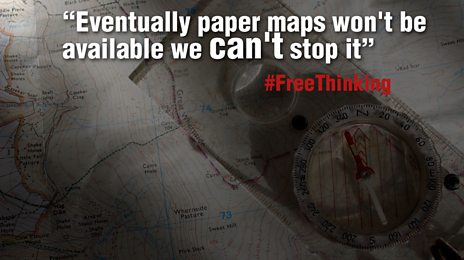 Reactions, thoughts and images in response to the discussion held at Free Thinking. The broadcast is on Radio 3 Monday 11 November.
The panellists are Dr Vanessa Lawrence and Professor Jerry Brotten

Prof Jerry Brotton's, A History of the World in Twelve Maps, argues that no map is ever wholly accurate or objective
Read More