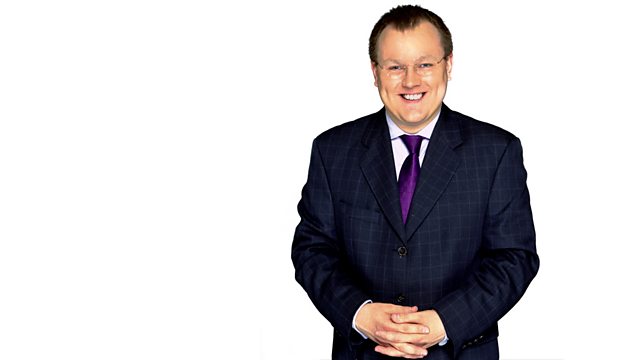 10/11/2013
Declan Curry with lively analysis of the big business stories making the headlines. He is joined by the UK boss of defence company Lockheed Martin.
Last on
Stephen Ball, chief executive, Lockheed Martin UK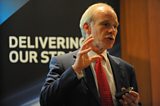 Stephen Ball became chief executive of Lockheed Martin UK in March 2009. Before that he was managing director of the company's operations in Ampthill, Bedfordshire.
Before joining Lockheed Martin, Stephen spent 21 years with HM Government Communications Centre (HMGCC), working on specialist development and the manufacture of security and communications equipment. He started out his career as an engineering apprentice.
Jason Atherton, chef and restaurateur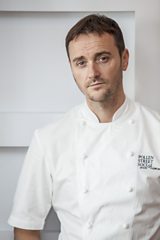 Jason Atherton worked under Marco Pierre White and Ferran Adria at elBulli, before joining the Gordon Ramsay Group in 2001. After launching Maze in London and then five other Maze restaurants around the world, Jason left Gordon Ramsay in 2010 to launch his own restaurant company.
His flagship restaurant, Pollen Street Social, opened in April 2011, and it was awarded a coveted Michelin star within six months of opening. In the past two years Jason has also opened bars and restaurants in Singapore, and Hong Kong. This year, Jason has launched three new restaurants in London.
Ruth Sunderland, associate City editor of the Daily Mail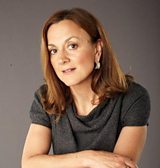 Ruth Sunderland is the Associate City Editor of the Daily Mail, a position she has held since 2010.
Ruth writes a weekly Saturday column on business and economic issues and frequently contributes to the daily City page column. She is particularly interested in the reforms of the banks post-crisis and in the UK manufacturing sector.
From 2006 to 2010, Ruth acted as Business Editor of the Observer, where she operated the Business and Personal Finance sections.
Ruth has also previously worked as the Business Editor for the Mail on Sunday, and the Personal Finance Editor for the Daily Express, Investors Chronicle and Which? Magazine.
She lives with her husband in Clapham and enjoys running in her free time.