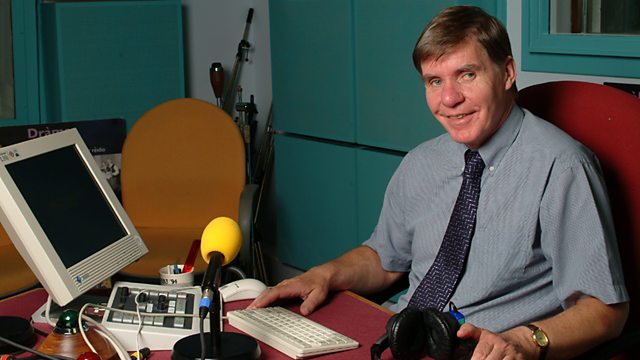 06/11/2013
Tha Hans Blix a b'àbhaist a bhith na neach-sgrùdaidh air armachd cogaidh an UN a' cuir ìmpidh air èolaichean-saidheans niùclasach Thorium a chleachdadh mar chonnadh ùr anns na reactaran. Tha e ag radh gu bheil an eileamaid rèidio-beò seo tòrr mòr nas sàbhailte na uranium. Tha Murchadh Peutan a' toirt dhuinn fiosrachadh air dè th'ann an Thorium, cuin a thèid a chleachdadh agus na buanachdan a th'ann.
Mìnichidh Calum MacConail na beachdan air mar a bhàsaich am fear-ciùil Ameireaganach Kurt Cobain. B'esan am prìomh sheinneadair aig a' chòmhlan ainmeil Nirvana. Chaidh fhaighinn marbh aig a dhachaigh ann an Seattle. Bha cuid am beachd gun robh làmh aige na bheatha fhèin ach tha cuid eile ag amharras gun deachaidh a mhurt.
Tha dà fhichead bliadhna bho nochd an dealbh-chluich chliùiteach The Cheviot, the Stag and the Black Black Oil air an àrd-ùrlar. Tha Dolina NicIllinnein, a bha an sàs anns a' bhuidheann 7:84, a' cuimhneachadh air a bhuaidh a bh'aig an sgrìobhadh aig John McGrath orrasan a chunnaic an dealbh-chluich agus orrasan a bha an sàs air an àrd-ùrlar. Cuideachd an dìleab a chaidh fhàgail ann an saoghal nan Gàidheal agus nan Ealain. bbc.co.uk/coinneach.
Last on