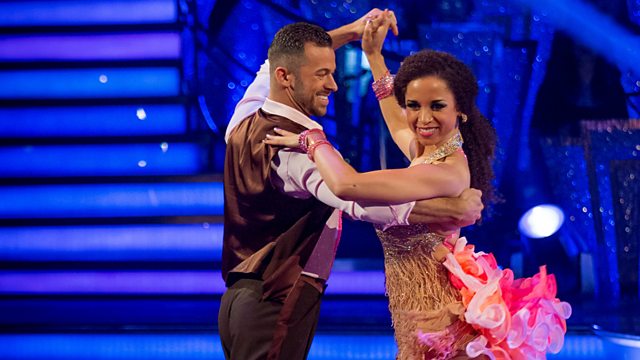 Week 5
Sir Bruce Forsyth and Tess Daly invite you to join them for an evening of glittery gorgeousness as the 12 remaining couples hit the dance floor for a ballroom battle to stay in the competition.
Voting lines open at the end of the show; once the judges' scores have been added to viewer votes, the two lowest-scoring couples will perform again the dreaded dance-off during Sunday's results show.
Last on
Live Updates
Stay in step will all the latest pictures and Strictly backstage gossip here...
Love Hearts have all the power backstage, after 'Let's Dance', the next one in the packet said 'Go and Get Your Double Dip Tan Done'...

A sneaky peek at what Susanna and Ola will be strutting their stuff in on Fright Night courtesy of It Takes Two

Susanna and Kevin are unsure what tonight's spooky special of It Takes Two has in store...

We thought this was adorable, and so true to life... ;)
See more live updates