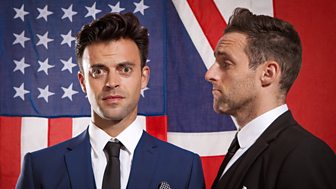 The Revolution Will Be Televised
Series bringing corruption, greed and hypocrisy to the fore. Politicians, multinationals and tax-shy corporations who have been taking the public for a ride for years are now on the receiving end.
On iPlayer
This programme is not currently available on BBC iPlayer
On TV
There are no upcoming broadcasts of this programme
Last on
Sun 18 Jan 2015 03:30
BBC Three
Some people didn't find the last series of The Revolution Will Be Televised very funny...