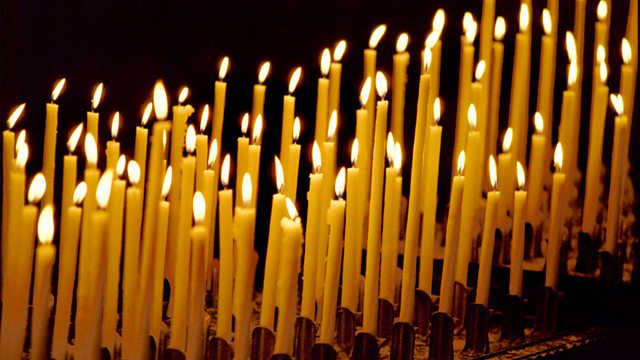 09/11/2013
Presented by the Chaplain to the Royal Scots Dragoon Guards in Kabul, Padre David Anderson.
Last on
Script
Good morning from Afghanistan.  Kabul is a city that sounds like it ought to be sneezed out when you speak its name.  Given the air quality throughout our operational tour thus far you'd get the point.  'Dust on the paw' is a novel written by Robin Jenkins, Scottish author, about life in Kabul in the 1950's.   It reflects on the ethnic, sectarian, political, and cultural differences of the people and the place through the lens of the political and diplomatic life in the British Embassy.  It might have been written for today's campaign.  'Dust on the paw' comes from the eleventh century Persian poet, Firdausi.  He writes, 'the powerful ones of the earth were the lion's paw, and the humble the dust on it. 
As we reflect on Remembrance this week and on moving on from Afghanistan after twelve years here, and having sacrificed much in blood and treasure, many wonder quite what will happen to the dust on the paw, those humble souls and innocents who have suffered and sought to build a brighter future.  What of Shabib, the six year old girl, minus a limb, some fingers, an eye?  What of a woman called Rooh Gul Hizard, a lawmaker and politician whose 8 year old daughter was killed in an attack?  What of those locally employed civilians who have humbly supported the campaign of the International Security Assistance Force? 
 Holy Scripture reminds us that even those considered dust on the paw are important in God's eyes. 
 Lord God, we pray for the peoples and the future peace of Afghanistan.  We remember those who have given all and suffered much.  Remind us of your grace and help us all to continue to work for the glory of your Kingdom, a Kingdom where the dust on the paw, has a future and a hope ... Amen.