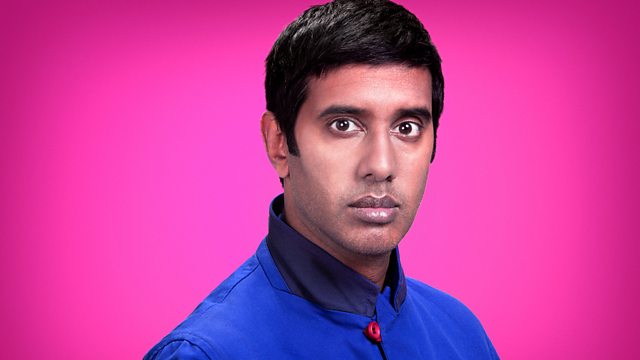 India's mission to Mars
At 10, should India be spending money on feeding the poor rather than sending missions to Mars?
The country has kicked off a four and a half billion rupee programme to send a probe to the Red Planet, which should arrive at its destination next September.
It's hoped that the prestige of the achievement will help boost India's image and showcase the country's technology.
But is the programme, which is costing forty five million pounds, a good way to spend to spend India's riches? Should the country instead focus on trying to help those affected by poverty? Or does the whole project make you proud?
After 11, Nihal will be speaking to Sunny and Gurprit Bains, whose two year old son Gaurav has been diagnosed with a rare blood condition. Doctors say the youngster needs a transplant by Christmas in order to minimise the chances of Leukaemia cells building. On top of that, the donor must be of the same ethnic background in order to be a match.
But do you think more needs to be done in order to get Asians signing up as donors? And is it our duty to act as a donor to those who need our help?
Later in the programme, should non-Asians wear traditional clothes to Asian events? Samantha Cameron is pictured all over the papers wearing a sari at a Diwali celebration at Neasden temple. Her husband, the PM, didn't - he turned up in a suit. He's now said maybe he should have worn traditional Indian clothes. Do you agree? When you go to a wedding or a religious festival do you think non-Asians should make an effort and wear a sari, salwar kameez or Nehru suit?
Last on