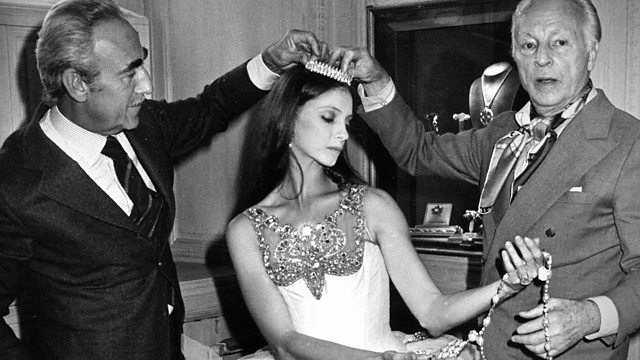 Behind the Looking Glass
"It's a difficult thing being the muse, you only are as other people see you, you never really represent yourself because other people have always got the paintbrush..."
The role of a muse has changed quite dramatically since their origin in the myths of Ancient Greece. The sister goddesses who inspired new insights and creative form are a far cry from their modern counterparts, from Edie Sedgwick to Kate Moss.
Lauren Laverne meets three women who embody the changing figure of the muse during the last 200 years. Who are the individuals who inspired some of our most iconic works?
Lucinda Hawksley tells the sad story of 'Pre-Raphaelite supermodel' Elizabeth Siddal. A poet and painter herself, Siddal is most famous for gracing the work of a generation of Pre-Raphaelite painters including John Everett Millais and Dante Gabriel Rossetti, who became her husband.
Next Lauren talks to one of the most famous ballerinas of the twentieth century, Suzanne Farrell. Legendary choreographer George Balanchine created two dozen ballets for her. But her decision to marry someone else cost her position at the New York City Ballet. How did her artistic relationship with Balanchine endure?
Finally Lauren meets one of British fashion's most famous faces, Erin O'Connor. What qualities do our contemporary supermodels share with the original muses of antiquity?
By profiling three different women who have lit the touchpaper of another's creativity, we explore the dynamic between artist and muse, how these women have been defined by the work they inhabit, and how musedom has changed.
Produced by Rebecca Maxted and Jade Hutchinson.
A Wise Buddah production for BBC Radio 4.