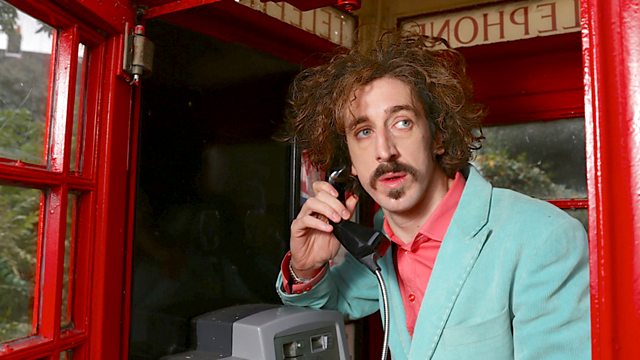 Tom's parents are in Tenerife but that doesn't stop Tom making his weekly call. Tom lives to regret persuading them to explore more than just the hotel whilst they're on holiday.
Tom Wrigglesworth's Hang-ups gets underneath the skin of Tom and the Wrigglesworth family, so sit back and enjoy a bit of totally legal phone hacking.
Classic Wrigglesworth rants combined with a fascinating and hilarious glimpse into his family background and the influences that have shaped his temperament, opinions and hang-ups.
Tom Wrigglesworth's Hang Ups is a 30 minute phone call from Tom ringing his parents for his weekly check-in. As the conversation unfolds, Tom takes time out from the phone call to explain the situation, his parent's reactions and relate various anecdotes from the past which illustrate his family's views. And sometimes he just needs to sound-off about the maddening world around him and bemoan everyday annoyances.
During all this Hang Ups explores class, living away from 'home', trans-generational phenomena, what we inherit from our families and how the past repeats in the present. All in a 30 minute phone call.
Written by Tom Wrigglesworth and James Kettle
Additional Material by Miles Jupp
Producer: Katie Tyrrell.
Last on
Credits
| Role | Contributor |
| --- | --- |
| Tom | Tom Wrigglesworth |
| Granny | Judy Parfitt |
| Dad | Paul Copley |
| Mum | Kate Anthony |
| Writer | Tom Wrigglesworth |
| Writer | James Kettle |
| Writer | Miles Jupp |
| Producer | Katie Tyrrell |