Paul Wilkinson

Paul Wilkinson is The Wildlife Trusts' Head of Living Landscape, leading and supporting the achievement of the vision across the UK. He previously worked as the Director of Regional Policy for The Wildlife Trusts in the East of England, during which time he was a member of the East of England Regional Assembly and chaired the region's Biodiversity Forum for six years. 

 

Paul is a Member of the Chartered Institute of Ecology and Environmental Management, has also been the Norfolk Biodiversity Coordinator and worked as the Development Manager for an environmental education charity in Norfolk.

Dr Karl Williams

Dr Karl S Williams is the Director for the Centre for Waste Management at the University of Central Lancashire (UCLan). His background ranges from engineering to environmental management. He has seen his career evolve from heavy industry (iron and steel) into the area of environmentally sustainable solutions for waste recovery and treatment. Over recent years he has become involved in examining the environmental impact of waste processing and its contribution towards material security.

 

As a Chartered Waste Manager he has extensive knowledge of the technical, legislative and financial implications of converting waste to a resource. He has been a Chartered Engineer for over 15 years and has been involved in developing bespoke solutions for hazardous waste streams. His research interests include: life-cycle assessment of products and processes; treatment technologies; barriers to waste management and social attitudes to waste. In addition to his research areas he is the UCLan course leader for the MSc Environmental suite, which includes MSc Sustainable Waste Management.
Learn about habitats with The Open University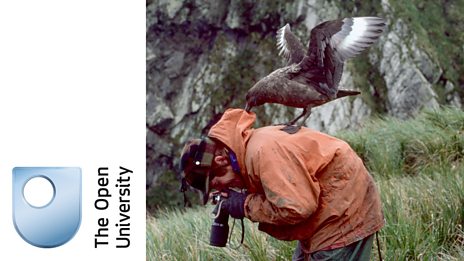 Explore the twists and connections of natural life in four different UK habitats.
Podcast
The BBC Natural History Unit produces a wide range of programmes that aim to immerse a listener in…