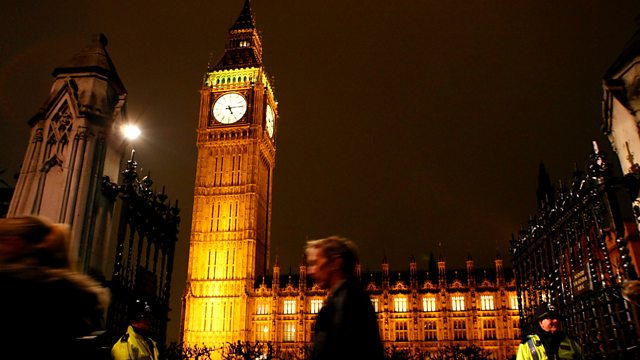 04/11/2013
The Home Secretary, Theresa May, tells MPs that a missing terror suspect does not pose a "direct threat" to the UK.
But the Shadow Home Secretary, Yvette Cooper, says changes to the controls on suspects have made it easier for people to disappear.
MPs question Network Rail over safety concerns at level crossings.
Defence minsters face pressure over their plans to increase the size of the army reserve by a third.
And the House of Lords continues the argument over unqualified teachers and hears calls for greater protection of arthouse cinemas.
Susan Hulme and team report on today's events in Parliament.
Last on