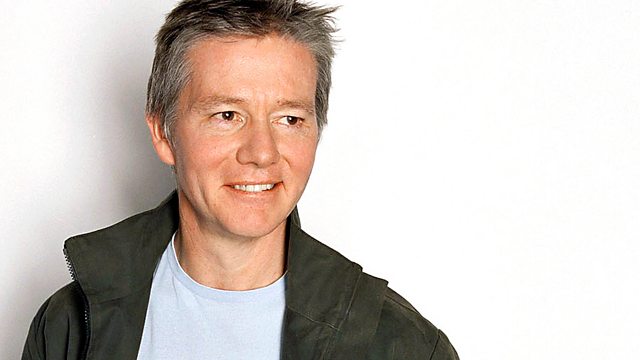 04/11/2013
(8/12)
'How might a legendary fire-fighter, an Islamic festival and a case of the winter blues engender articles in Der Spiegel?'
Tom Sutcliffe welcomes the teams from the North of England and Wales to the latest bout of cerebral sparring - with the North hoping to turn the tables on the Welsh who defeated them the last time they met.
Diana Collecott and Jim Coulson represent the North of England. Opposite them are David Edwards and Myfanwy Alexander for Wales. How many points they score on the programme's notoriously impenetrable questions depends on how many clues Tom has to give them to help them arrive at the answers.
As always, there are several fiendish suggestions from Round Britain Quiz listeners hoping their question ideas might outwit the panel.
Producer: Paul Bajoria.
Last on
QUESTIONS IN THIS WEEK'S PROGRAMME
1. A short-lived aircraft, a European airline, a South Yorkshire rock band and a polling organisation – in what sequence would you find them all, and which is the odd one out?  
2. (From James Rutherford) How might a legendary fire-fighter, an Islamic festival and a case of the winter blues engender articles in Der Spiegel?
3. Music question: Why do these remind us, respectively, of wisdom, patience and longevity?
4. Music question: Why might you have difficulty recognising these three pieces?
5. (From David Coole) What exclamation, which often starts an equestrian race, might be a suitable ending for:
A financial fraudster;
A singer on a sentimental journey; and
The nickname of a high-flying Tory?
6. (From Jason Dobb) If the far eastern one is a shopping area, the central one a good pay increase, the north-western one a wild expanse covered in turf, and the western one a large roof, what are they, and which town clerk made them his business? 
7. Aunt Julia And The Scriptwriter, 1 Lime Street, James Todd Smith and the Wimbledon men's singles champion of 2002 – to 'ell with them all!  Why? 
8. Why might 'Sally', Mahatma Kane Jeeves and a memorial to John Lennon all be eligible for the "Nobel Prize of Mathematics"?
LAST WEEK'S TEASER QUESTION
We asked what location links Arthur Gordon Pym, Joan Aiken and Moby-Dick - and what's the further connection to Weekend World?
The answer is the island of Nantucket, off the Massachusetts coast – famous as one of the most active centres of the American whaling industry in the 19th century.<?xml:namespace prefix = o ns = "urn:schemas-microsoft-com:office:office" />
Edgar Allan Poe's story 'The Narrative of A. Gordon Pym of Nantucket' (1838) is often acknowledged as one of the earliest examples of science fiction, influencing later writers such as Jules Verne: it deals with the fantastical adventures of a sailor who survives mutiny and shipwreck to explore the Antarctic.
Joan Aiken wrote the children's novel Night Birds On Nantucket (1966), one of a series of books featuring her feisty heroine Dido Twite.
Melville's Moby-Dick uses Nantucket island and its whaling industry for its basic setting, although of course much of the action takes place at sea.
The connection with Weekend World, the TV politics series hosted by Brian Walden in the 1970s and 80s, is that its theme tune was a brief snatch of the instrumental section from a rock song called 'Nantucket Sleighride' by the American group Mountain. A 'Nantucket sleighride' was whaling slang for what happened when you harpooned a whale and it proceeded to drag your boat behind it at speed over the waves.
THIS WEEK'S TEASER QUESTION
Why would Gavin Maxwell probably have taken in a Swedish mezzo and two characters in Ben Jonson's Epicene?
Don't write or email with the answer, there are no prizes and it's just for fun - but you can see if you're right at the beginning of next week's programme.