Naomi Campbell

One of the five original supermodels of the 1980's, Naomi Campbell joins Jane in the Woman's Hour studio to talk about why she enjoys the role of mentor for young model hopefuls on her new series, The Face; her continued commitment to the campaign for a better diversity of models used in fashion, and how she feels about her treatment at the hands of the media.

Teen YouTube Stars

Why are teenagers so obsessed with YouTube stars like Jacksgap, Zoella and Charlieissocoollike?  From comedy sketches, beauty advice to answering life's unanswerable questions, 13-24 year olds are spending more and more time watching such 'Vloggers'.  Jane talks to the chronicler of Britain's YouTube generation, Ben Cook, a teenage 'super-fan' and her mum.  This is the ultimate parent's guide to the world of Vlogging.

Assistant Commissioner Cressida Dick

Assistant Commissioner Cressida Dick serves as the most senior female officer within the Metropolitan Police, a rank equivalent to that of Chief Constable outside London. During the Olympic and Paralympic games, she was national director for counter terrorism, an extension of her role leading on the long-term threat of terrorism across the UK.  A trained hostage negotiator, she has extensive experience in public order, firearms and security. In 2005, she was the officer in charge of the operation which led to the fatal shooting of Jean Charles de Menezes. A jury cleared her of blame at the end of the prosecution of the Metropolitan Police under health and safety laws. Three years ago she was awarded the Queen's Police Medal.

Amanda Holden

Amanda Holden - actress, singer, and Britain's Got Talent judge - has been a fixture in the British tabloid papers for over 20 years.  They followed her career, her marriage and divorce to Les Dennis, her affair with Neil Morrissey, and her new role as a TV talent show superstar.  In her autobiography, No Holding Back, she talks about life in the public eye, the private heartbreak of miscarriage and stillbirth, and reveals how she tricked her husband into the pregnancy which nearly killed her.

No Holding Back by Amanda Holden is published by Simon & Schuster

The Perils and Pleasures of Ageing

Jenni speaks to the feminist writer and activist Lynne Segal who says that the question of how old she is frightens her.  But she says this is also maddening because feminists like her, approaching their sixth or seventh decade, have spent their lives combating prejudices on all sides but little has been said or done for older generations of women.  In her new book Out of Time: The Perils and Pleasures of Ageing she explores assumptions about ageing and how to age well and examines the representation of ageing in the work of writers including Simone de Beauvoir, Alice Walker, Adrienne Rich, Philip Roth, Diane Athill, Jo Brand and others.

Extraordinary Women of the Fifties

The journalist Rachel Cooke joins Jane to discuss ten extraordinary characters who challenged the traditional view of women in the 1950s - from a rally car driver, to a film producer, an architect, and the first woman to sit at the Old Bailey.

Her Brilliant Career: Ten Extraordinary Women of the Fifties by Rachel Cooke is published by Virago on 31 October

Anti-Social Behaviour

On Tuesday members of the House of Lords debated the Anti-Social Behaviour, Crime and Policing Bill. The bill has already been through the House of Commons and, if it is passed, could mean an overhaul of the way incidents of Anti-Social Behaviour are dealt with by police and the criminal justice system. At the moment, Anti-Social Behaviour is defined as that which has caused "harassment, alarm and distress", but the bill proposes that it is changed to "conduct capable of causing nuisance and annoyance". Anyone over the age of 10 deemed to be doing this can be brought before a judge and served with an IPNA – an Injunction to Prevent Nuisance or Annoyance – which replaces the current ASBO. 

Critics say the change will mean children end up penalised just for playing outdoors and potentially "annoying" their neighbours, and that minor disputes will be escalated to the police too quickly. The government says the bill will tighten the law on Anti-Social Behaviour, making it easier for victims to get positive action in their community. Jenni is joined by Cath Prisk, the director of Play England, and social commentator Angela Epstein.
Credits
Presenter

Jane Garvey
Editor

Jane Thurlow
Interviewed Guest

Naomi Campbell
Interviewed Guest

Cressida Dick
Interviewed Guest

Amanda Holden
Interviewed Guest

Benjamin Cook
Interviewed Guest

Anne Scargill
Interviewed Guest

Cath Prisk
Interviewed Guest

Angela Epstein
Interviewed Guest

Lynne Segal
Interviewed Guest

Rachel Cooke
Woman's Hour Power List 2014 – Game Changers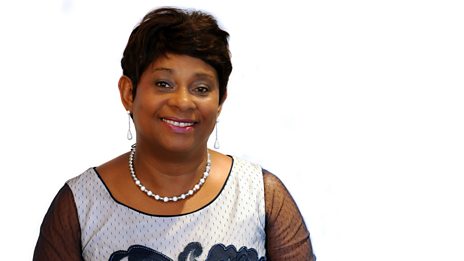 Doreen Lawrence is named number one game changer.
Woman's Hour Takeover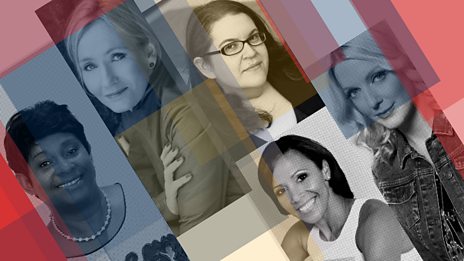 Five remarkable women take over Woman's Hour for one week.
Podcasts
Discover cooking techniques and tips to help you perfect your cooking know-how. Jenni Murray and…

Which ten women in the UK have done most to game-change the way power operates in the UK, whether in…

Woman's Hour brings you the big celebrity names and leading women in the news, with subjects ranging…