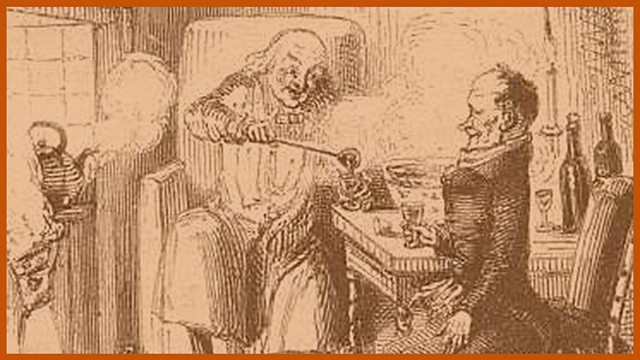 9: The end of it
Listen in pop-out player
A repentant Scrooge wakes on Christmas morning…and is determined to make amends just as quickly as he can.
Last on
Episode synopsis
Scrooge is ecstatic as he realises that his bed curtains are not torn down and that the things he has been shown can be altered by his own actions.
When the church bells ring Scrooge runs to the window to ask a young boy what day it is.
The bemused youngster answers that it's Christmas Day - and Scrooge celebrates again as he realises he has not missed the day after all.
He tells the boy to buy the prize turkey from the local butcher - it will be an anonymous gift to the Cratchits.
Then Scrooge sets forth, walking the city streets, enjoying the contact of all those he meets. Finally he arrives at Fred's house, where Scrooge enjoys a party of the sort he had been shown by the Ghost of Christmas Present.
The following morning Cratchit is late into the office. Scrooge briefly feigns outrage, before telling Bob they'll discuss a raise in his salary and other matters over a bowl of Christmas punch.
Scrooge enjoys life to the full thereafter, and it is said of him by everyone that he 'knew how to keep Christmas well'...
'And so, as Tiny Tim observed, God Bless Us, Every One!'