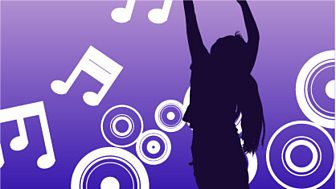 Time to Move
Movement and dance programmes for children aged 6 - 8.
Time to Move - Ten Pieces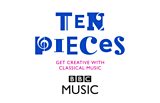 In the Spring term Time to Move joins forces with the BBC's music project for young people Ten Pieces. Pete Hillier (who'll be familiar to many as the presenter of Boogie Beebies on TV) presents ten programmes, each inspired by the music chosen for Ten Pieces.
Across the term the programmes divide into four units, beginning with three programmes exploring the sea (using, for example, Benjamin Britten's 'Storm' interlude and Beethoven's Symphony No 5) and ending with a simple retelling through movement of the story of the 'Firebird'.
Each of the units explores individual responses to the music, before building towards a simple narrative dance that all the group contributes to. Each of the programmes will be availale to download from the Time to Move podcast page and each piece of music is also available to download here.
Time to Move is a movement and dance series for children aged 6 to 8. It is a ready-to-use resource for delivering dance (part of the PE curriculum) at Key Stage 1 / Key Stage 2. A set of Notes for teachers / group leaders will appear on this shortly with more details of our 10 Pieces programmes.