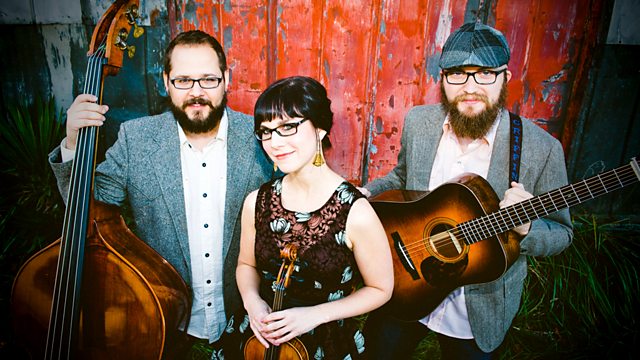 April Verch in Session
Mary Ann Kennedy with new tracks from across the globe, plus a studio session with Canadian fiddle player April Verch.
April Verch is a fiddle player from Canada's Ottawa Valley, who was the first woman to win both the Canadian Open Old Time Fiddle Championship and the Canadian Grand Masters Fiddling Competition. She has come through this experience relatively unscathed, and has just released her ninth studio album, 'Bright Like Gold'. She is joined by Ohio guitarist Hayes Griffin, and banjo and bass player Cody Walters from Kansas.
Last on
Commonwealth Connections 2014