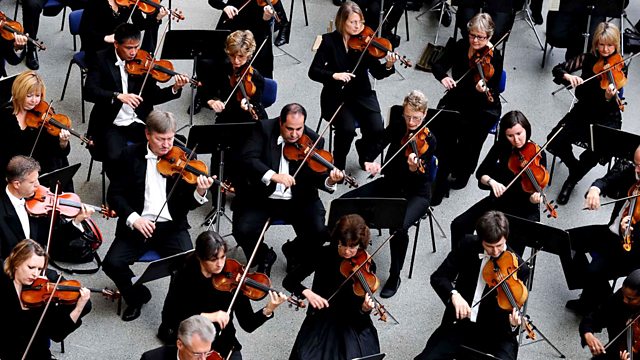 Presented by Penny Gore.
Afternoon on 3 today features a concert from the BBC Symphony Orchestra's tour to Japan and South Korea last month, with their Conductor Laureate Andrew Davis: they contribute works by Elgar and Vaughan Williams to this week's British music focus.
Then you can hear the BBC Singers in a concert recorded earlier this year, with music appropriate for Remembrance Day, including John Ireland's motet Greater love hath no man and Clement Janequin's sound evocation of the battle of Marignan or Marignano in 1515.
Elgar: Pomp and Circumstance March No 1 in D major, Op. 39
Mozart: Concerto for violin and orchestra No 5 in A major, K.219
2.35pm
Vaughan Williams: A London Symphony (Symphony No 2)
Mayuko Kamio (violin),
BBC Symphony Orchestra,
Andrew Davis (conductor).
3.25pm
Ireland: Greater love hath no man
Janequin: Escoutez tous gentilz (La Bataille de Marignan - la guerre)
Neil Cox: War in Heaven
3.55pm
Kodaly: Missa brevis
Stephen Disley (organ),
BBC Singers,
David Hill (conductor).
Last on