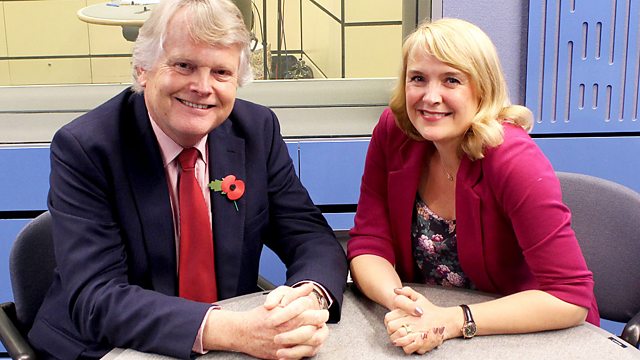 Wednesday - Sarah Walker
9am
A selection of music, including the Essential CD of the Week: Bach: Flute Sonatas - Andrea Oliva and Angela Hewitt
10am
Artist of the Week: Charles Dutoit
10.30am
In the week of Guy Fawkes Night, Sarah's guest is the politician and author Michael Dobbs. Michael was an advisor to Margaret Thatcher, a Conservative MP speechwriter, and served as a Government Special Advisor during the 1980s. In the John Major government, he served as Deputy Chairman of the Conservative Party, after which he retired from politics. He is best known as the author of many books, beginning in 1989 with the publication of House of Cards, which became the first in a trilogy of political thrillers, followed by To Play the King and The Final Cut. All three books were adapted by the BBC into a mini series. His novel Winston's War was shortlisted for the Channel 4 Political Book of the Year Award, and is in development to be adapted as a feature film.
11am
Sarah's Essential Choice
Rachmaninov
Symphony No. 1
Royal Concertgebouw Orchestra
Vladimir Ashkenazy (conductor)
DECCA
Also in this hour, Lucky Dip: Sarah dips into her CD collection and shares a piece - it could be a recent discovery, an old favourite, or simply something that just has to be heard. Expect the unexpected!
Last on