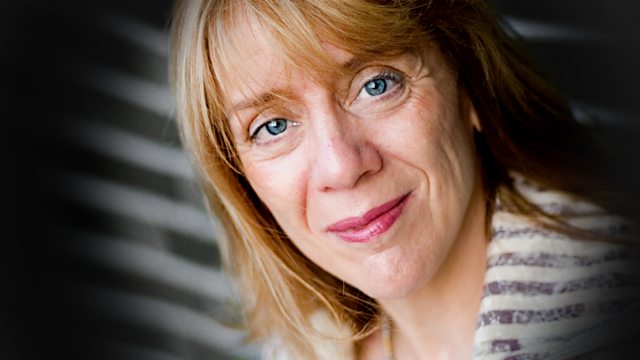 Donizetti's Roberto Devereux
Donizetti's Roberto Devereux
Presented by Mary King
Alessandro Talevi's new production of Donizetti's rarely heard Roberto Devereux is headed by soprano Alexandra Deshorties as Elizabeth, Queen of England, and tenor Leonardo Capalbo as Robert Devereux the Earl of Essex, with David Kempster and Leah-Marian Jones as the Duke and Duchess of Nottingham, Geraint Dodd as Lord William Cecil, and William Robert Allenby as Sir Walter Raleigh, with the chorus and orchestra of Welsh National Opera. The performance is conducted by Daniele Rustioni.
Donizetti's third Tudor opera, Roberto Devereux, is given a new look by Director Alessandro Talevi, and Designer Madeleine Boyd. It is a story of love and deceit; Devereux is the lover of Queen Elizabeth I but Parliament has pushed through a charge of treason against him. The Queen's attempts to save Devereux are frustrated by her suspicions that he loves another. Devereux and Sarah, the Duchess of Nottingham, have been seeing each other for some time, and upon discovery of this fact by both the Queen and the Duke of Nottingham, Devereux must meet an inevitable end. The Queen in turn, is forced to confront her old age and a lonely journey towards her own death, and in a fit of frustration and anger, announces her abdication in favour of Charles I.
Elizabeth, Queen of England ..... Alexandra Deshorties (soprano)
Robert Devereux, Earl of Essex ..... Leonardo Capalbo (tenor)
Duke of Nottingham ..... David Kempster (baritone)
Duchess of Nottingham ..... Leah-Marian Jones (mezzo-soprano)
Lord William Cecil ..... Geraint Dodd (tenor)
Sir Walter Raleigh ..... William Robert Allenby (baritone)
A page ..... George Newton-Fitzgerald (bass)
A servant of Nottingham ..... Stephen Wells (bass)
Chorus and orchestra of Welsh National Opera
Conductor, Daniele Rustioni.
Last on