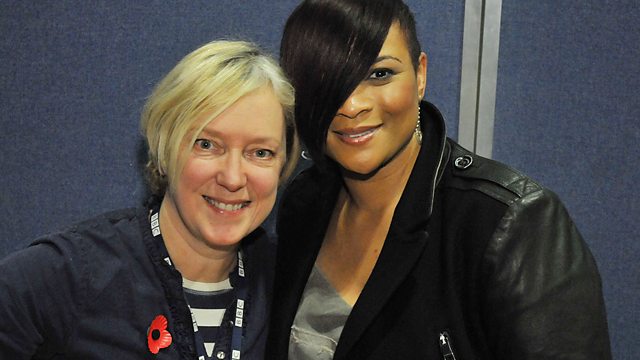 04/11/2013
Janice is joined by multi-platinum selling BRIT award winning singer GABRIELLE.
Author of the Spiderwick Chronicles Holly Black talks about her new book The Coldest Girl in Cold Town.
Matthew Baylis tells us about his non-fiction debut which details his extraordinary discovery of a cult worshipping Prince Philip on the South Sea island of Tanna.
When first produced Noel Coward's Blithe Spirit became the most successful show the West End and Broadway had ever seen - Johnny McKnight tells us about living out his personal dream of directing the supernatural comedy in Perth Theatre
The RSNO's Naked Classics concerts are a unique way to enjoy classical music - making orchestral masterpieces more accessible and engaging for audiences unfamiliar with classical music. Composer and presenter Paul Rissmann tells us all about them.
The Libertadores String Quartet from Venezeula are all graduates of El Sistema and are playing Aberdeen hot off the heels of a concert at the Carnegie Hall In New York. They are there to raise awareness of El Sistema in Aberdeen and to help raise funds for a trip by the Big Noise orchestra - the Raploch, Stirling orchestra inspired by El Sistema - to go to Venezuela.
George Anderson from Sistema Scotland come into The Culture Studio to tell us more.
Last on