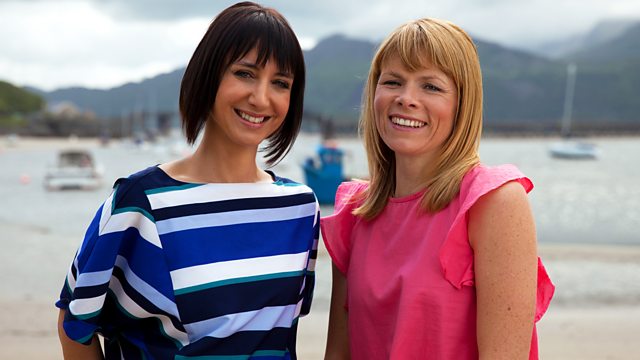 X-Ray has been warning you for months about the companies cashing in on the government's Green Deal. Lucy is back on the case of Becoming Green UK Ltd after more than a hundred viewers got in touch about them. Plus the low down on your credit ratings - busting the myths, and revealing the facts about the ratings which decide whether you can get a loan. And how big is your energy bill? Rachel meets one consumer who found herself suddenly paying an extra £500 a month - all thanks to her power company hitting the wrong button.
Last on
Credit rating realities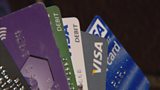 In these difficult financial times many of us worry about our credit rating because it has such an impact on our lives. As Jason Roberts from the debt advice charity Step Change told X-Ray, "…a poor credit rating means three things essentially. You're going to get declined for the credit, you are going to get higher interest rates or you're not going to get the amount that you requested in the first place."
If you want to borrow money a lender will ask to look at your credit rating report and then use it to determine their own Credit Score for you. This score is essentially a points system based on how well you're coping financially, how stable your life appears to be and any history you have with the lender.
You can check out your own credit rating online and this will give you a better idea of whether companies are likely to lend to you, so it's a good idea to have a look before going to the bank. There are three main sites you can go to and you only need to pay a small fee. They are Experian, Equifax  and Noddle.
Jason helped X-ray to bust some of the myths surrounding our credit ratings. Think that it doesn't matter if you miss the odd mortgage payment? As Jason told Lucy, "Any missed payments on your credit commitments will stay on your credit file for six years and could impair you getting credit in the future".
Do you think you're the only person who can affect your own rating? Well Jason knows differently, "If you have an ex-partner that you have a financial link to (i.e. a joint bank account you haven't closed) it's very important to break all ties with those people".
And one of the biggest myths, there is in fact no blacklist when it comes to credit ratings. As Jason revealed to Lucy, "There is no such thing as a blacklist, but there is such a thing as a poor credit rating and that will have an impact on your credit report and credit file".
But most importantly Jason told us all about how to improve our credit rating: "Making payments on time, get on the electoral register, not having too many credit searches, not having too much debt, close any account that you are no longer using.
"The more stable your personal circumstances, the better your credit rating will be."
npower error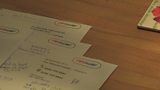 When it comes to getting good customer service, Shan Morgan from Cardiff likes to think she's pretty canny. But that determination has been put to the test by one of Britain's biggest energy companies – npower.
Shan buys both her gas and electricity through the firm. Her monthly direct debits usually come to £171, but in July she noticed a BIG difference in the payments npower were taking out of her bank. They'd shot up to £673.
When Shan checked she found npower had been taking that amount since April, stacking up more than £2000 of her money. Shan wanted answers and complained to npower. But their slow response would soon have her reaching boiling point.
"I contacted them on several occasions," Shan explained. "Each time they said, we are looking into it and they would come back to me in 28 days."
Ten weeks later Shan was still waiting and by this time the firm had taken more than three and a half thousand pounds.
Richard Murphy, from Cardiff and the Vale Citizens Advice Bureau, spends his days helping people fight their corner against the energy giants. He told X-Ray that when it comes to standing up to them you need to be resilient.
"You have to pursue it and pursue and be very persistent,"  he said. "If after a certain time limit you're not having any success then you can take your complaint to the energy ombudsman."
As Shan has found out, fighting your corner isn't always easy. What's even worse is that this saga could have been EASILY avoided because npower have finally held up their hands to their mistake and blamed a so-called "system error." In other words, one of their staff typed the wrong number into a computer somewhere.
After we got in touch with npower they said they'd be refunding Shan the credit they'd built up in her account and they've offered her a £100 as a goodwill gesture. The company have apologised for the problems Shan has had and say it's not the level of service they aim to give their customers.
Becoming Green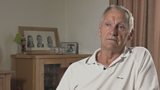 It seems more and more companies are cashing in on the Government's Green Deal– and X-Ray has been inundated with complaints about one firm in particular.
We first featured Cardiff-based Becoming Green UK Ltd on the programme in May, but it seems we only scratched the surface back then.
X-Ray discovered that company boss Abdul Muhith's previous business – now in liquidation - sent convicted prisoners into customer's homes unsupervised. It also emerged that he employed his brother who was in prison for dealing drugs as a manager.
His current business, Becoming Green UK Ltd, charges £299 to help customers join the Government's Green Deal, even though you can get the ball rolling yourself for free.
The Bryant family from Cardiff were one of many to complain about the firm.
"It sounded a good deal," said David Bryant.
"You pay up £299 and you can have your double glazing done, loft insulation, boiler - whatever's necessary to be done."
David was so convinced by the Becoming Green salesman's claims that he also signed his daughter up, paying £598 in total.
But he says Becoming Green UK Ltd failed to tell them that they would have to take out a loan of up to £10,000 to pay for the energy saving measures. They then waited almost six months for an assessment. They got their money back after X-Ray got involved.
Many other X-Ray viewers told us that Becoming Green UK Ltd's salespeople hadn't been up front about that loan, and that they're still waiting for an assessor.
Abdul Muhith set up Becoming Green UK Ltd in January this year. But we've been contacted by someone who was employed by his previous firm.
Sue Havill-Shepherd worked for a short time in the HR department of Becoming Green Ltd. A ver similar name to his current firm, Becoming Green UK Ltd.
Sue told X-Ray that Abdul Muhith was hiring staff from Prescoed Prison. Work experience schemes like this are designed to help rehabilitate prisoners and when we checked with Mr Muhith, he said the scheme allowed Becoming Green Ltd to send a small number of inmates out unsupervised to people's homes. This company was promoting an earlier energy efficiency scheme called the CERT scheme. The Ministry of Justice, however, told us the prisoners were always supposed to be supervised, with spot-checks to make sure.
Sue added: "The company didn't really know who was where or what people we did have in the business - nobody really knew what was going on. If it was me I wouldn't like the thought of someone who is a serving prisoner coming into my home when you don't know what they've done."
We also discovered that Mr Muhith's brother, Shahin Wahid, was employed as the company's Commercial and Trade Manager - while he was serving an 8 year prison sentence for his part in leading a heroin-dealing gang.
Mr Muhith told X-Ray his brother was employed as part of his rehabilitation. He also told us prisoners had never been used by his current firm, Becoming Green UK Ltd.
As for that firm's unhappy customers, Mr Muhith blamed delays with an assessor company and with the Green Deal in general.
He says the company stopped taking on new work in June so they could deal with existing customers.
Mr Muhith also promised that all of Becoming Green UK Ltd's customers would have had their green deal assessments within the next four weeks.
We'll be keeping an eye out to make sure they do.
Credits
| Role | Contributor |
| --- | --- |
| Presenter | Lucy Owen |
| Presenter | Rhodri Owen |
| Reporter | Rachel Treadaway-Williams |
| Series Producer | Susie Phillips |